We went to the FBI Most Wanted website for another purpose, and the first man on the list — Frein — had a CAPTURED label on his photo.
Frein was caught by US Marshals, outside of his hiding-place in a hangar at the abandoned Birchwood-Pocono Airpark airstrip. The FAA forced closure of the runway in 1996 and the resort, which had been a honeymoon retreat with heart-shaped tubs, closed around the same time; it's been for sale but the structures are not only dated but in poor, unmaintained condition. This aerial view, from Freeman's Abandoned Airfields site, shows the hangar where Frein had nested.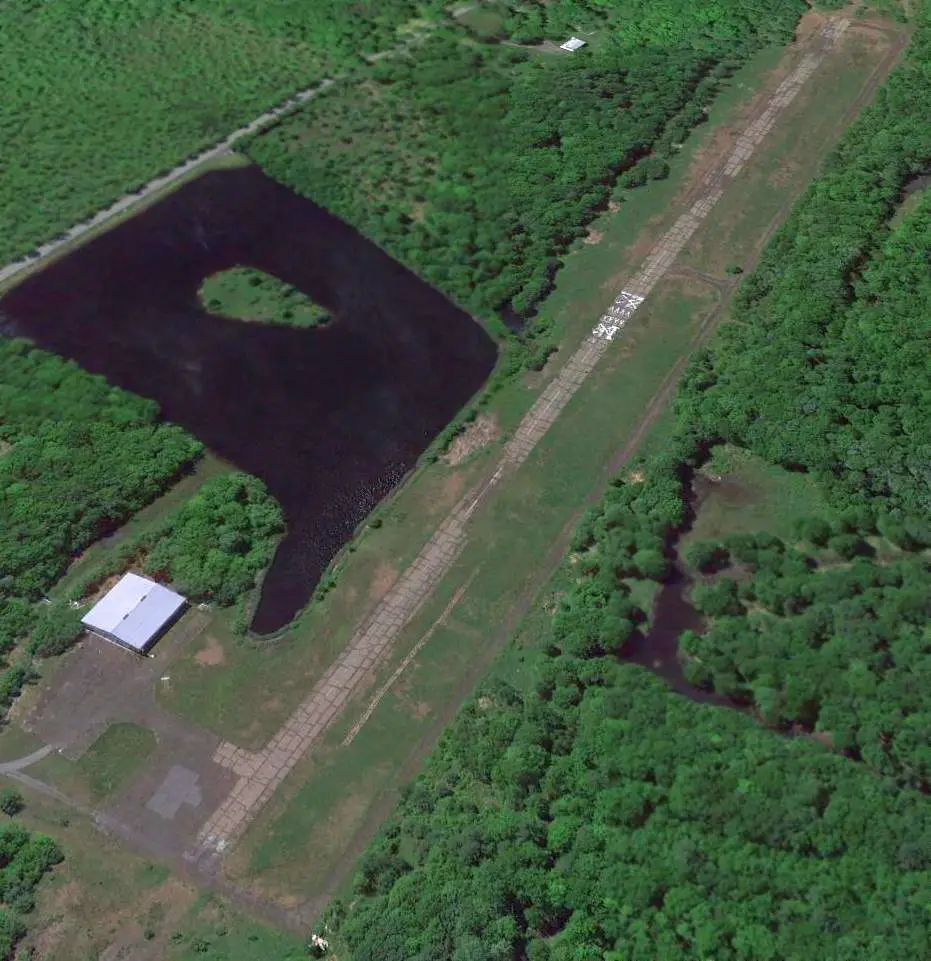 He was on foot, outside the hangar, when the Marshals set upon him. He resisted briefly. His rifle and pistol were not on his person; they were found inside the hangar.
We have been in touch with some jubilant Pennsylvania law enforcement types, and they are as proud of the professionalism that brought this cop-killer in alive (albeit with a bloody, possibly broken, nose) as they are of anything else.
A Federal agent had one detail to share: Frein was hauled off to face the music, secured with Corporal Bryon Dickson's handcuffs. Dickson was the state trooper shot dead by Frein on 12 September; Trooper Alex Douglass was wounded in the attack on the State Police barracks at Blooming Grove.
Frein evaded capture for 48 days, after gunning down the two Pennsylvania State Police troopers at their barracks at shift-change time.
The authorities have said little about Frein's motivations and intent while the manhunt was pending, but now that he is in custody they may release more of the information found on his computer. The only thing they have said about their discoveries there, is that it provides evidence that Frein planned the attack for a very long time.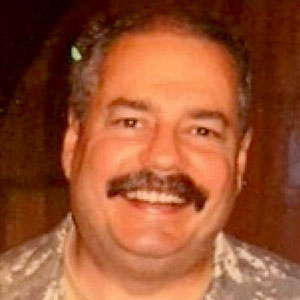 Kevin was a former Special Forces weapons man (MOS 18B, before the 18 series, 11B with Skill Qualification Indicator of S). His focus was on weapons: their history, effects and employment. He started WeaponsMan.com in 2011 and operated it until he passed away in 2017. His work is being preserved here at the request of his family.