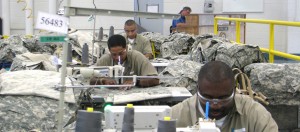 The Bureau of Prisons does a nice sideline selling uniforms and equipment to the military. Federal Prison Industries actually has its own trademark: UNICOR™. UNICOR made stuff includes Army uniforms, web gear, rucksacks, and various other odds and ends.
The prison administrators say that it not only earns the BOP money, but that inmates who work (for pennies an hour) for FPI/Unicor are less likely to cause trouble in prison, or to bounce back once they get released. (Whether this represents causation, or just that FPI is selective about which prisoners get jobs, can't be determined).
By statute, FPI is restricted to selling its products to the Federal Government. Its principal customer is the Department of Defense, from which FPI derives approximately 53% of its sales. Other key customers include the Departments of Homeland Security, Justice, Transportation, the Treasury, Agriculture, and Veterans Affairs; the General Services Administration, Social Security Administration, U.S. Postal Service, and the Federal Bureau of Prisons.
via BOP: UNICOR.
They support their products with the wryly-named Escape-Proof Guarantee. And yes, they do make license plates.  And they produce a wide range of targets for the military or law enforcement (which has to be irony-packed in about three different ways), and an MP5 case that's currently on special. Of course, they only sell to federal agencies (to keep from competing with private businesses using "no-cost" prison labor).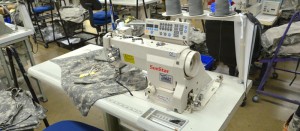 Our own experience with Unicor-made gear has been less than stellar. The rucksacks in particular have problems ranging from straps sewn on backwards, to things missassembled, to pockets inadvertently sewn shut. The huge delta in quality between the last Lowe pack that SF was allowed to buy (the Lowe Vector 2) and the Vector 2 knock-off that Unicor kind of threw together was really eye-opening. It saved DOD vast sums of money, but only by making the new guys buy their own Vector 2 or other equivalent pack.
A number of SF guys stick with ancient ALICE packs for quality and durability reasons, although they're frequently so modded and updated that you can barely recognize them. The ALICE has its own deficiencies, and for all we know was built with care by cons, too.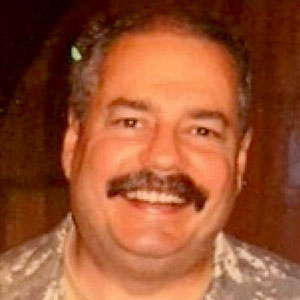 Kevin was a former Special Forces weapons man (MOS 18B, before the 18 series, 11B with Skill Qualification Indicator of S). His focus was on weapons: their history, effects and employment. He started WeaponsMan.com in 2011 and operated it until he passed away in 2017. His work is being preserved here at the request of his family.