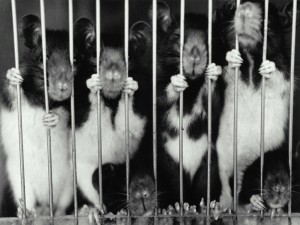 Well, you could say that he knows prison, but that's not correct: his sentence for bribe-taking was all suspended, so he's never seen the inside of a jail. He didn't even have to forfeit the bribe money, let alone spend time in the Big House.
And he won't be inside in this job, either, a prison spokesman is at pains to explain. They have him on administrative duties.
What kind of duties would you assign a convicted corrupt cop? They have set this guy to collecting money. It would be interesting to learn whose nephew he is.
A New Hampshire State Police trooper forced to give up his law enforcer career following a 2010 conviction for tampering with vehicle examination reports made a soft landing in the state corrections department, where he works as a civilian collecting court-ordered fees.

Lawrence A. Fredette III of Meredith was hired in May 2012 as a case technician level 2, state Department of Corrections spokesman Jeffrey J. Lyons said this week.

Fredette, who earns $29,094 annually, is responsible for collecting any restitution, fines or fees the court orders a convicted defendant to pay, then ensuring the money is distributed to the designated party, Lyons said.

Fredette, who was forced to surrender his law enforcement certification and resign from the New Hampshire State Police following his 2010 conviction, works as a civilian at the division of field services, which is located at the state Corrections Commissioner's administrative office at 105 Pleasant St., Lyons said.

"He never goes to the prison. There is no reason for him to. It is basically a desk job. They send out bills and make phone calls to people who owe money," Lyons said.

Fredette was convicted and sentenced June 10, 2010, in Concord District Court on three counts of tempering with public records while he inspected commercial licenses at New Hampshire State Police Troop G Barracks – Commercial Vehicle Enforcement.

A state police investigation revealed he submitted 15 fictitious driver-vehicle examination reports.

Fredette was sentenced to 90 days at Merrimack County House of Corrections, all suspended for six months. In addition, he had to complete 20 hours of community service and pay $260 in restitution to the state.

Fredette applied for one of three case technician positions available with the state corrections department in 2011, Lyons said. He was one of three applicants who applied and was hired, Lyons said.
via Former NH state trooper gets new state job after 2010 conviction | New Hampshire News.
This is how the System works if you're Connected. They'll hire you back to handle money, after you get caught stealing money.
Look, the guy is a crook, not a monster. He didn't whack anybody (not even a dog) and he didn't bugger any kids. Maybe he just couldn't handle the temptation of the power of holding those truck drivers' livings in his hands (he was apparently assigned to do something with respect to commercial vehicle drivers' licensing). He probably deserves a chance to go straight and support himself and any family he has.
But there's something seriously wrong with him being in a position that handles money returns, even if they're noncash. After all, he managed the illicit monetization of drivers' licenses once. And it looks to us that the reason he's back as a payroll patriot "on the state" as they put it, is because despite his betrayal of the public trust as a state police officer, his pension, which he did not earn by honest effort, is intact and he can grow it by continuing the suckle on the public teat.
It's hyperbole to say that's as wrong as murder, or buggery for that matter, but it seems rather self-evident that it's wrong in an absolute sense.
Apparently, their other line of defense is this bit of alarming logic: nobody honest applied for the job, so they had to take the crook. If you needed any more proof that government agencies do not run like a business, there it is.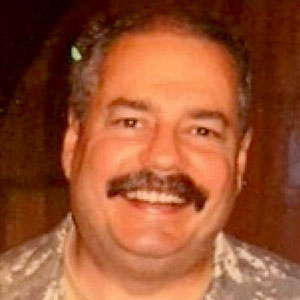 Kevin was a former Special Forces weapons man (MOS 18B, before the 18 series, 11B with Skill Qualification Indicator of S). His focus was on weapons: their history, effects and employment. He started WeaponsMan.com in 2011 and operated it until he passed away in 2017. His work is being preserved here at the request of his family.