This year brings the centenary of the War to End All Wars (well, it was a hearwarming concept, if imperfectly executed), and the Allied Powers are celebrating the centenary with events ranging from the silly to the significant to the solemn. We'd put into the "significant" bin the UK National Archives' plans to release the digitzed (or "digitised," for the cousins) War Diaries of the British units participating in the war online.
They began, for some reason, with cavalry units.
We have digitised around 1.5 million pages of war diaries so far, and will be releasing them throughout this year as part of First World War 100, our centenary programme. Digitising the most popular segment of one of most popular record series will allow researchers around the world to access the diaries, and has given us the opportunity to embark on a hugely exciting crowdsourcing project, Operation War Diary.

What's available in the first batch

This first batch of unit war diaries reveals the real-time account of the first three cavalry (WO 95/1096 to WO 95/1156) and the first seven infantry divisions (WO 95/1227 to WO 95/1670) who were part of the first wave of British army troops deployed in France and Flanders. They cover the entire period of the units' involvement in the war, from their arrival on the front to their departure at the end of the war.
via Unit war diaries | The National Archives.
The good news is a lot of information is there, and they have crowdsourced the analysis of these diaries to some extent (volunteers can participate at a link from the page linked above).
The bad news is that, if there is a more difficult to navigate site than the British National Archives', we haven't found it. And worse, over the year it has aperiodically changed from one kind of usability hellhole to another, so that if you do torture yourself into learning where they stash some detail or other, and then return for it two years later, it will be gone, cunningly concealed Christ-knows-where by some Archives bureaucrat for whom that exact obfuscation is sworn duty.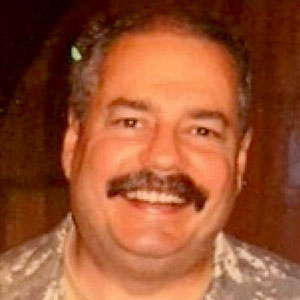 Kevin was a former Special Forces weapons man (MOS 18B, before the 18 series, 11B with Skill Qualification Indicator of S). His focus was on weapons: their history, effects and employment. He started WeaponsMan.com in 2011 and operated it until he passed away in 2017. His work is being preserved here at the request of his family.