Every once in a while, we expect to find something in the historical record that just doesn't seem to turn up. A perfect example of that is the special operations forces of the Empire of Japan in World War II.
What Imperial Japanese special operations forces? We could find scarcely an indicator of such a thing. Now it's true that there were amphibious 46, which in Japanese doctrine were primarily Army forces. And it's true that the Naval special landing force was a sort of a maritime ranger or commando force. And it's true that they had airborne forces, parachute forces. But while every other WWII combatant except pre-1940 France (including Free France) had competent SOF, the Japanese seem not to have done.
It's not that the officers of the army or navy of Japan were incompetent; their incredible run of victories in the first months of World War II, and the fact that much of the Japanese Army was still in the field undefeated when Japan surrendered, suggest otherwise.
It's not that they didn't have the technology. Their technology was limited by Japan's industrialization but they worked around it. Lacking a robust aluminum forging capability like the US or Germany, they made parts that we'd have forged out of riveted assemblies of shaped sheet aluminum, and developed a stronger sheet alloy — one we'd reinvent as 7075, and use mostly for forging — to permit that. Lacking some of the welding technology the West had, they made ships of riveted assemblies of smaller weldments. Kaiser would have been shocked, but it worked.
When they defined a need, they met it. Japanese landing craft, whether used by the Army or Navy (command of an amphib op, except for Special Landing Force raids, chopped to the Army once the fleet anchored to launch landing craft)  were faster and more seaworthy than their American counterparts, meant to travel 150 miles overnight and surprise an enemy from outside the combat radius of his fighters and dive bombers.
So… we reluctantly conclude that either (1) we're missing well-known sources; (2) the Japanese never defined a need for an SOE/OSS/Brandenburg/Commando capability'; or, (3) they did really, really well at sanitizing their records at war's end and keeping us long-noses in the dark..
We're guessing, based on their crude COIN techniques in China and the Philippines, that the answer was (2). But what do you guys know?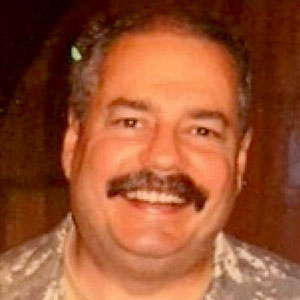 Kevin was a former Special Forces weapons man (MOS 18B, before the 18 series, 11B with Skill Qualification Indicator of S). His focus was on weapons: their history, effects and employment. He started WeaponsMan.com in 2011 and operated it until he passed away in 2017. His work is being preserved here at the request of his family.