We've mentioned before the old Paul Poole / Sandy Ballard trick of nailing target after target with a .45 at 100m, which they used as a way to wake up us young pups in SOT and make us pay attention. It was more of a stunt than something combat-useful, but it made us realize that those old guys (Hell, Poole was a SOG and Son Tay vet who must have been in his 40s, ancient!) had some powerful tricks to treat us new dogs. Here's three missed shots until the fourth goes "ding!" at 100 yards. You can do learn to do this.
And it is a huge confidence builder with your pistol when you do.
The video is from a trainer named Israel "Ish" Beauchamp, who commented on our site and thereby incentivized us go look him up. We don't know the guy, but he's s cop who's been plowing the fields of PSD work and training for years now, and we liked his video for these reasons:
It shows you what can be done with a non-magical, ordinary service pistol. (Can't do this? Then you need to train more).
It's directly focused on the matter at hand, unlike videos that ramble or digress.
It's completely absent the bluster and self-promotion that some YouTube "stars" indulge in.
Dude knows how to stay on point, and to edit a video.
Unlike that famous ex-PSD legend-in-his-own-mind on YouTube, we get the impression that Ish is a grown-up who would be great to take a class with, no matter whether you're an ace shooter, a pro with some too-long-off-the-range rust on him, or a novice wondering what all those gadgets on the left side of your .45 actually do.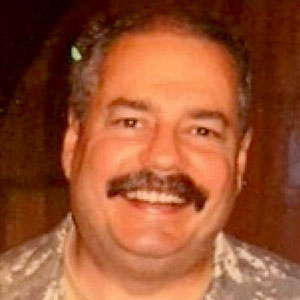 Kevin was a former Special Forces weapons man (MOS 18B, before the 18 series, 11B with Skill Qualification Indicator of S). His focus was on weapons: their history, effects and employment. He started WeaponsMan.com in 2011 and operated it until he passed away in 2017. His work is being preserved here at the request of his family.