Thanks to everyone in the comments of the last post a couple of days ago. Here are some follow-up lessons learned from the wisdom of the commentariat, plus the evolution completed this week.
How the airline handles firearms varies from airport to airport, as does how the TSA handles it. In FLL, TSA does not want to see it, and all the airline counter staff have to find one who is not a felon or another prohibited person (really!) to observe your demonstration that the firearm is unloaded).
TSA is not going to be anybody's model for organizational excellence or personnel selection any time soon, but their inspection was more effective that the cursory glance the clearly disgusted-by-gun-things airline clerk offered.
Despite the worry engendered by the irritable and felonious ground staff in Fort Lauderdale, the Pelican full of bang came home without incident.
We're going to go with the recommendation of a secure case in a crummy looking bag, for those flights where the line will accept a bag within a bag.
We're also going with the recommendation of printed-out airline policies, as it seems like the airline clerk's detailed knowledge of these policies is in inverse proportion to her conviction that she knows these policies.
The confidence you get from a high-quality gun case pays off when you arrive in a light snowstorm and your pickup bed is entirely full of a week's snow. Just peg the Pelican in the snowbank, and sort it out at home.  (Would we still do that if we had, say, a 1902 Luger carbine with its off-the-charts proneness to rust? No. We'd have thrown Small Dog in the snowbank in the pickup bed, and sorted him out at home).
Funny thing: arriving at PSM, there was a sign up that all but one the rest rooms were out of order — pardon the inconvenience, right? Except, a jet had just arrived from Iraq and there was a line of about 200 guys out the one rest room's door… most of them Army troops wearing the patch of the 3rd Armored Cavalry Regiment. Every one of them was on a phone, tablet or other device with "home," and  it made us grin to see them. They all looked lean and tired and had a whole other flight to go, then the joys of property accountability before
Incidentally, traveling with Small Dog Mk II? Piece of cake. Allegiant is a line that doesn't make you keep your pet cased up, unlike American, JetBlue or Southwest, and so he was able to enjoy the miracle of jet travel:
It is most convenient to bag him during takeoff, landing, boarding and debarking, and any time we were not in the seat with him. Each time we had to stuff him back in his travel bag he went a little easier than the previous one, but he never went entirely willingly. (Really, would you? Nobody likes to be confined, except for some incorrigible criminals and a few weirdos with a paraphilia).
At one time, we stuffed him back in and went to the restroom, only to emerge to a laughing cabin and another traveler holding a wriggling dog — he'd Houdini'd his way out of doggie durance vile, and charmed the other passengers and flight attendants.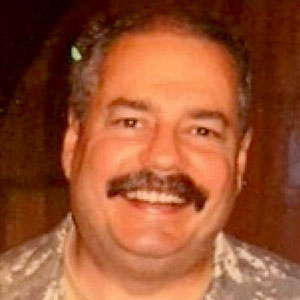 Kevin was a former Special Forces weapons man (MOS 18B, before the 18 series, 11B with Skill Qualification Indicator of S). His focus was on weapons: their history, effects and employment. He started WeaponsMan.com in 2011 and operated it until he passed away in 2017. His work is being preserved here at the request of his family.