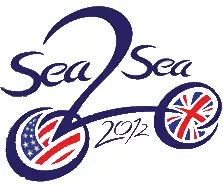 There's no shortage of good charities you can support that support the troops. Tom von Kaenel, a Yank who lives in England, is trying to raise a pretty good chunk of money for several of those charities: £5 million and  $10 million to support wounded and injured UK and US soldiers respectively.
Tom knows what it's like to be a family member of a soldier — a close relative is in Special Forces. And he knows what goes on at a military hospital, because he was admitted to one himself — Landstuhl Regional Military Hospital — after a terrible bike accident in France. "I saw for the first time the selfless devotion," he recalls, of our troops and of the people that care for them.
Since biking is what Tom knows, he's going biking. In Britain… well, all across Britain. And in the USA.. well, you got it, all across the USA. 4200 miles in all.  And people will be riding with him — including other vets, and possibly some wounded warriors. And he has some corporate support, too (including from the rehab center that got him back riding again, after Landstuhl's emergency surgery saved his life.
You can hear him in his own words:
Why we're undertaking the Sea2Sea 2012 Challenge & how you can help. – YouTube.
Tom's the kind of guy that would be riding his bike anyway, but instead of just riding for the hell of it and gazing at his navel between rides, he's riding to help others, and he's getting others to pitch in — many hands make light fundraising. They'd better, because the goal, roughly $20 million total, is an ambitious one. The ride kicks off on 21 April 2012 and will conclude 08 July 2012 back at RAF Brize Norton — where Britain's wounded warriors and fallen come home. The US wrap is on July 4th in Washington — a bit ironic that an event that celebrates our greatest alliance comes to town on the anniversary of our greatest schism, but there it is.
For us vets, it's helpfully spelled out here in 5-paragraph op-order format.
The event is well supported social-media style with Facebook and Twitter accounts, a website, and a couple of blogs: Tom's and Bruce's (he's the indispensable "chief cook and bottle washer" or support guy; he'll shadow Tom across America in an RV, or in British parlance, camper van).
So… pitch in if you can, make a donation to one of the chosen charities, or show up and ride along when they pass near your town on the way to the US finish line: the Lincoln Memorial on the 4th of July. It's for a good cause.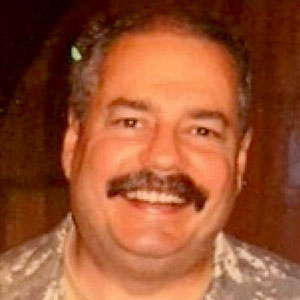 Kevin was a former Special Forces weapons man (MOS 18B, before the 18 series, 11B with Skill Qualification Indicator of S). His focus was on weapons: their history, effects and employment. He started WeaponsMan.com in 2011 and operated it until he passed away in 2017. His work is being preserved here at the request of his family.