In war, you never get it all your own way. You win some, and you lose some. In the Bekaa Valley of Lebanon in 1982, de facto Syrian territory at the time, Israel won some — sweeping the Valley clean of Syria's latest surface-to-air missiles and destroying 29 MiGs in a day — and they lost some, when an exposed tank battalion was nearly surrounded and defeated in detail at the battle of Sultan Yacoub.
The Israelis withdrew with most of their 50-plus casualties, of whom 20 were dead. The Syrians captured some broken-down and disabled Israeli tanks — American 1950s-vintage M48s with many Israeli upgrades, including reactive armor — and three survivors of one tank crew: Zechariah Baumel (also an American citizen), Zvi Feldman and Yehuda Katz. The Syrians marched the three captives off and they were never seen again. The most intact of the tanks was presented by Syrian king-in-all-but-name Hafez Assad to his patrons, the Soviet Union. After analysis by Soviet technical intellience officers, it wound up in the museum of the Russian armored forces at Kubinka near Moscow.
Israeli President Benjamin Netanyahu recently asked for a favor from his fellow head of state, Russia's Vladimir Putin. Would he consider returning the tank? Turns out, he would. He signed the order this weekend and Israeli and Russian officers are working together on the shipmen of the tank today. Netanyahu:
There has been nothing to remember the boys by and no grave to visit for 34 years now. The tank is the only evidence of the battle and now it is coming back to Israel thanks to President Putin's response to my request.
It is probably the only tank in the history of the world to be shipped anywhere on humanitarian grounds.
One wonders what else the two presidents found to talk about, and whether there is a quid pro quo in the works for the return of the tank.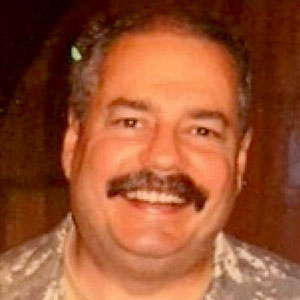 Kevin was a former Special Forces weapons man (MOS 18B, before the 18 series, 11B with Skill Qualification Indicator of S). His focus was on weapons: their history, effects and employment. He started WeaponsMan.com in 2011 and operated it until he passed away in 2017. His work is being preserved here at the request of his family.