Ever have one of those days without energy?
Got up, came downstairs, sat down, woke up three hours later. We're not the Lone Ranger in this. Plaintiff II meant to attend a newly ordained priest's first sermon, and arrived in time for the applause. He who slept through services in a plush recliner will not be the first to cast a stone, and the padre apparently thought it was funny.
In our defense that is a very comfortable chair. In fact, we hear it calling, and the calls will probably overwhelm us after lunch.
Yesterday was 86 degrees out, and we did some yard and lawn and airplane work, and bought a tool box at a neighbor's yard sale, and got somewhat cooked with all of it. Today it's in the low fifties, cloudy, with a fresh breeze. Bicycle wasn't fun.
The tool box was a large double-stack Craftsman Pro box with a lot of Snap-On and Mac tools, and a story. Our neighbors are retiring to Florida. He is not a mechanic; his son was, a motorcycle mechanic. (There are some oddball Harley tools in the box, we think). After the son perished in a bike accident, the box of tools sat, until it was time to move. He put a reasonable price on the toolbox. We didn't bargain (unusual for us, cheapskate New Englanders).
There is nothing of interest in the lawn work, except that we're playing with a manual reel mower. It can't cut any high grass, but seems like a great workout once the power mower gets us ahead of things. It's silent and very neighborly.
Finally, the airplane. What we thought was a couple of nights' work assembling the flaperons turned out to be more work than we expected (or that the plans let on). Flaperons are control surfaces on the trailing edge of a wing that serve as both ailerons (lateral control surfaces that roll the aircraft around its longitudinal axis) and as flaps (surfaces that change the effective camber of the wing, providing increased lift, and a steeper ascent and descent, at low airspeeds). All airplanes since about 1914 have ailerons, which were Glen Curtiss's clever end run around the Wright Brothers' patent on wing-warping; all airplanes that cruise at 100 knots or more have flaps (and many slower ones do, also). Combining the flap and the aileron lowers part count and empty weight (these are good things), and trades off a little control-system complexity for increased structural simplicity.
By and large, the parts fit extremely well. We are impressed and more with the quality of the Van's RV-12 kit. We have encountered exactly one place where we believe the kit could be improved, one place (well, several places relating to the same thing) where the plans are a little off, and, we think, about four places where we had to refer to the builder forum at Van's Air Force. (In addition to that, some bracket machining that would have been trivial for us but has caused other builders of earlier kits great stress is now done for you at the factory. Gotta love Van's). For us, the journey is the reward, but you can also buy one already built at a factory.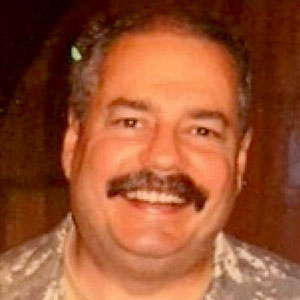 Kevin was a former Special Forces weapons man (MOS 18B, before the 18 series, 11B with Skill Qualification Indicator of S). His focus was on weapons: their history, effects and employment. He started WeaponsMan.com in 2011 and operated it until he passed away in 2017. His work is being preserved here at the request of his family.