At LuckyGunner's blog the LuckyGunner Lounge, Chris Baker has been running a series of really good articles on traditional DA/SA pistols and how he's recently made the change to DA/SA after going striker fired for a while.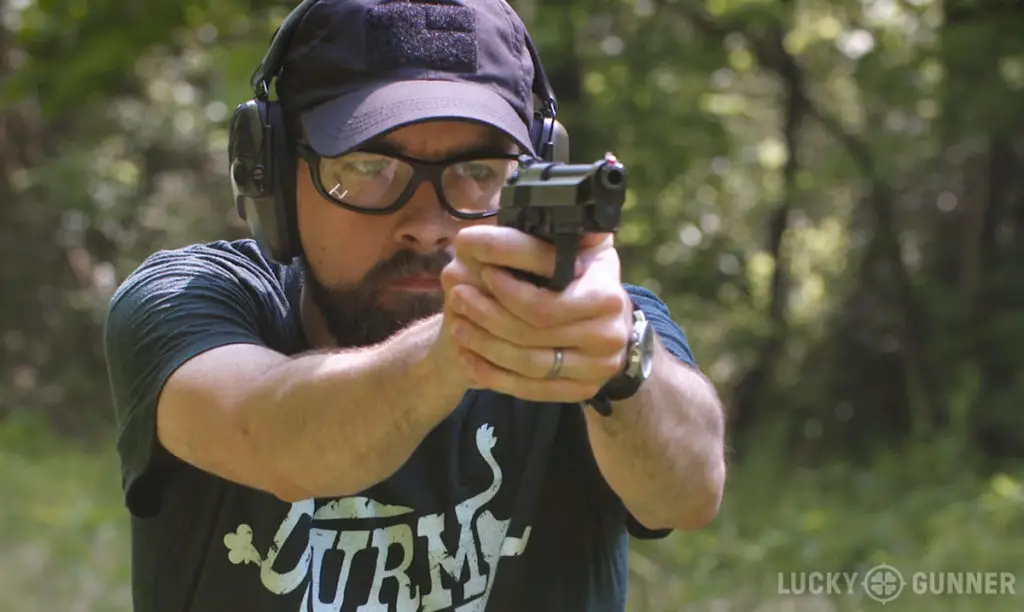 While we call them "articles," they're really informational and instructional videos; but Chris and LuckyGunner present the full transcripts of the videos, which is a beautiful thing.  A video can show you, but if what you want is the words, you can read a lot faster than it takes to watch the vid. The way they set it up, you can pick your preferred learning method. 'S'all good!
So far, Chris has presented three parts, which may be the whole thing for all we know; the first covers general double-action history.
The double action autos got to be pretty popular in the 20th century and various designs were used by Beretta, Smith and Wesson, Sig, CZ, and a lot of other gun companies.

And you probably know the rest of the story. In the 1980s, the American US military ditched the 1911 and adopted the double action Beretta M9. And then when police departments around the country started switching from revolver to semi-autos in the 80s and 90s, at least at first, most departments adopted double action semi-autos.

And then a few years later, Glock came along and shook things up.
His basic reason for defecting from the striker-fired camp, he tells us in the second part, on why he switched, is safety:
if you mess up and get on the trigger too early — which happens a lot to people under stress — or if you think you need to shoot someone and then realize you don't, the length of travel of the double action trigger gives you an extra split second to correct your course of action before you put a bullet somewhere it doesn't belong.

Double action pistols are also safer when it comes to holstering the gun. This is probably the most dangerous thing we do with our handguns, and it's when a lot of accidents happen. With a double action pistol, you can put your thumb on the hammer after you de-cock, and that way, it's impossible for the gun to discharge if you accidentally leave your finger on the trigger or you get a strap or a piece of shirt caught in the trigger guard. And if you don't remember to de-cock the gun or thumb the hammer, then you're really just a pound or two of pressure away from where you'd be with a striker fired gun anyway.
One reason cop shops went in for DA/SA in a big way in the 1980s is that it let you have a gun ready to fire without any fiddling, but with a long enough first-shot trigger pull that only intentional shots would be fired. Cops being cops, some of them from time to time found a way to outflank the idiot-proofing, but they'd done that with DA revolvers, too, and a DA revolver is about as safe a gun as you're going to get without molding it out of Play-Doh.
A second reason, one that mattered to the military but not to police who generally use new ammunition, was that a DA pistol gave you a second poke at a dud primer. You will see this often mentioned in early-1980s documents, especially ones written by people with military connections. That's probably because at the time we were still firing 1944 and 1945 headstamped ammunition from WWII production! After the adoption of the M9, the Army quickly ran through its supply of ammo that had only been feeding SOF secondary demands (like MP5s and foreign weapons training).
In the third part, on learning to use the DA/SA trigger, Chris says:
It's only been about six months since I started the transition from primarily using striker fired pistols to using double actions for all of my personal self-defense guns, so I am by no means an expert. But I feel like I've started to get the hang of it, and I've had some good teachers, so I'm going to share a few tips that have helped me out with shooting double actions over the last few months.

The first challenge is the double action trigger itself. In order to master this, you have to actually shoot the gun double action. Some people are so intimidated by the longer and heavier trigger pull that they never actually shoot the gun this way. It's possible for you to go to the range and just rack in the first round and now your hammer is cocked, and you could fire the whole magazine single action and never actually have to fire double action.

But if you own a double action pistol for self-defense then you have to have the discipline to decock the pistol and shoot both triggers so you can learn to run the gun the way you would if you had to draw it and shoot to defend your life. I decock the pistol after every string of fire and every drill and I never thumb cock the hammer. Whenever the gun comes off target, I decock. This is a good habit to get into anyway just for the sake of safety, but it also forces you to have to shoot that double action trigger.
There are several different variants of decock and safety on DA pistols. The Beretta 92S/92F/92SF/M9, which has a safety loosely based on Walther practice, is a bit awkward, thumbwise, for one-handed decocking. (The 92G has a decocker, which is what Wilson Combat does on their custom Berettas, and it's nice but still in that out-of-the-way place. There are also DAO-only Berettas 92D and 96D, and all Beretta lockwork from at least the FS on up is interchangeable). We dunno what the polymer Berettas that Chris seems to prefer work like; just never tried one. SIGs have a separate safety and decocking lever, which is very handy, you just have to practice enough to make decocking second nature. CZs have to be different, and have one of two safety arrangements: a non-decocking, 1911-style safety that requires a careful manual hammer drop on a live round to decock, or a very nice decocker in the safety position.
What works with you depends on the size of your hand, and how diligently you want to train on a complex system. People who are casual about shooting and indifferent towards practice might be better off with a striker-fired gun on which the trigger weight and throw never change. But striker fired guns have their own issues.
Having grown up with both SA (1911, et al.) and DA/SA (P.38) autopistols around, and going through the "wondernine" 1911->DA/SA conversion when that was a thing, we didn't consider that many young shooters didn't have hands-on with this system, but Chris sure did, and that's what makes his articles especially valuable to today's shooters. Maybe they'll think better of those of us who still shoot these coelacanths of the range.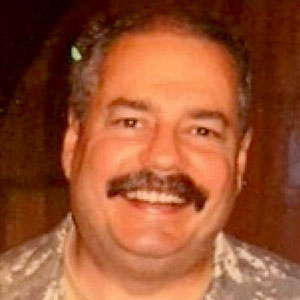 Kevin was a former Special Forces weapons man (MOS 18B, before the 18 series, 11B with Skill Qualification Indicator of S). His focus was on weapons: their history, effects and employment. He started WeaponsMan.com in 2011 and operated it until he passed away in 2017. His work is being preserved here at the request of his family.