We're forgetting that for Muggles, Memorial Day is a time of great sales. We received a very nice email from Polymer80, leading with the right sentiment. We already had a Polymer80 pistol-lower unboxing post roughed out for this week, so it was on our mind, too. We just didn't check email 'til this morning. Here's our excerpt from their email — plus the all important code.
Honoring the Fallen

We want to take this time to acknowledge those who have sacrificed their lives for Life, Liberty and Pursuit of Happiness.  Your courage will always be remembered.

God Bless America.

Save 20% OFF ALL 80% Polymer AR Receivers, 80% Pistol Frames, and AR Accessories this Memorial Day Weekend*.

At check-out use promo code:  p80memday2016

*Does not include BBS Kits. Expires May 31st, 2016

New Dealer SpotLight

Still looking for the illusive [sic] Glock Gen3 parts for your PF940 Pistol Frame? We have a new source just recently added to our family of dealers.  Visit Trick Glocks and check out their e-store, they currently have 30 kits ready to sell with another 70 on the way!

Their website url is: https://www.trickglocks.com/

You can also visit their Facebok Page: https://www.facebook.com/trickglocks
As we mentioned, we have two Polymer80 Glock-off frames here and were planning an unboxing post. We weren't sure where we were going to get parts (we were probably going to just strip our own G17), and so we'll check out Trick Glocks, too, but only after this post goes live. (We've got a thing about taking advantage of our readers. To be specific, we don't do it!).
UPDATE
We've just been to parts seller Trick Glocks's website, and we're not impressed.
It looks like they spent a lot on the polish and shine. Then when we went to actually buy stuff, the sales cart engine is… unfinished. It looks like it's working in general, because some things are selling out, but after a flaky dance with registration and prove-you're-real and emails to click on, it then hissed at us:
Your City must contain a minimum of 4 characters.
We can assure them, our town contains lots of characters; our very dead-end street has more than four characters. But the name of the town has only three, which is not all that rare in this part of the world. At least 14 towns in the Northeast (NH, NY, MA, ME, VT) bear three-letter names, often since some time in the 17th Century. We were jolly well here first, but apparently our money's no good with him.
To put it in three-letter words: Him? Huh. Fie. Heh.
UPDATE II
And the contact page on their web site doesn't work, either….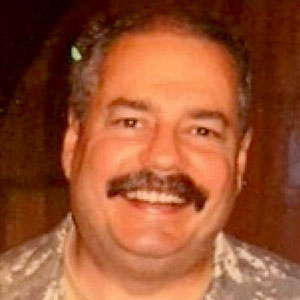 Kevin was a former Special Forces weapons man (MOS 18B, before the 18 series, 11B with Skill Qualification Indicator of S). His focus was on weapons: their history, effects and employment. He started WeaponsMan.com in 2011 and operated it until he passed away in 2017. His work is being preserved here at the request of his family.