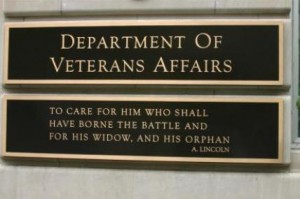 …and they're here to help… somebody. Mostly their own employees, managers and contractors. If they help any veterans, well, they'll crow about it — but it's incidental to their perception of their mission.
They didn't do veterans any good with this:
On Friday, 17 January 2014, there was a breach of the eBenefits website that is run by the Department of Defense (DOD)  and Department of Veterans Affairs (VA). The VA is conducting an independent investigation. If you are a veteran registered  with this website, you can call the VA directly at 1.800.827.1000 to learn whether your eBenefits information may have been  compromised.
Predictions:
Some underling from VA will make an insincere apology, probably in the passive voice, for their lack of security on vets' personally identifying information. (This is not the first time. Hell, it's not the 30th time, either).
The vets are the ones who take it in the shorts.
There will be no consequences, not for the hackers, nor for the VA payroll patriot who left the door standing open.
We'd love to be wrong about these, but they run a pretty standard script for these things.
The guy who is Secretary of the VA is a former general officer whose only achievement in three decades in uniform was awarding the then-Ranger beret to the entire Army, in the largest tee-ball social promotion in military history. But he was a success there, compared to his tragically clumsy service at VA.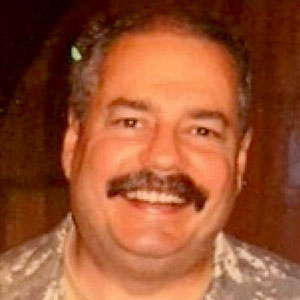 Kevin was a former Special Forces weapons man (MOS 18B, before the 18 series, 11B with Skill Qualification Indicator of S). His focus was on weapons: their history, effects and employment. He started WeaponsMan.com in 2011 and operated it until he passed away in 2017. His work is being preserved here at the request of his family.