Probably the most critical task in any organization is personnel selection and assessment. High-functioning organizations have formal selection gates that select personnel who will be able to perform at the desired level, and ongoing assessment procedures that will, among other things, identify nonperformers and separate them.
Of course, we're thinking of special operations units, but selection and assessment have been employed before by civilian organizations with resounding success. We'll have an example after the video. For now, have a look at a failure of personnel selection and assessment. Yeah, it's another quivering-coward-shoots-a-dog video:
This officer, Tarek Hassani, is clearly badly suited for his job, due to cowardice. Cowards abound, they're a fact of human life, because courage is a trait like many others that's distributed on a curve. Guys like Bud Day are on one tail of the bell curve; guys like Tarek Hassani are on the other; most of us cluster in the middle somewhere. Somewhere out on that left tail of the bell curve, long before we get to Hassani, is a cut-off ("we know it when we see it" but probably about 2 standard deviations below the mean) beyond which the absence of courage, or presence of cowardice, is no longer a trait within a normal range, but is pathological and defining: the man is a coward.
Cowards can't be cured, but they still can do many productive jobs in society. But cowards like Hassani are a bad fit in armed positions. Whether they will fire or not fire under stress cannot be consistently predicted, only that they'll do it without exercising judgment. They can't, because they're too scared (as Hassani admitted when he emitted the Mantra after this incident). Notice how Hassani's voice gets extremely high-pitched? That's panic, fear taken to the point of near paralysis. It's an involuntary response to fear that has been studied extensively.
For all his fear, the dogs do not attack him. They bark and growl at him. He goes aggressive and kicks the dog (and he kicks, no surprise, like a girl). When he shoots the dog, it's standing several feet away, barking at him. (And even having made the decision to fire, he fires poorly, delivering  a cruel, painful wound instead of a kill shot from approximately four feet away. Want him shooting past your head in a hostage situation?)
He got out of all trouble with the Coward's All-Purpose Mantra: "I was in fear of my life," and his effeminate vocal pitch in and around the incident suggests that he really was in mortal fear over a couple of barking dogs. Contrary to Hassani's evident belief, he was never in mortal danger. The dogs are not rabid, and as we've researched before, no policeman has ever died from the bite of a non-rabid dog. A lot of dogs have died from the shots of yellow policemen, though.
Christ, what would he do if he were ever really in danger?
(That last is a trick question. No one knows the answer because he was hired, armed and deployed with no selection and assessment for performance under stress. However, the best guide to future behavior is past behavior, and he's already choked once).
After he kills the dog, Hassani briefly gets control of his fear, only to lose it again when the citizen is difficult with him. We don't think that obstreperous citizen had any idea how close he was to being shot himself. After all, the same cop he was baiting was the same gutless yellow coward who just let panic and terror drive him into shooting the dog.
Certainly, the citizen or citizens who let his, or their, unruly dogs run wild, is not blameless. If you live among other people, you have a duty to control your animals. And Hassani is not blameless — while the chief is backing his decision, it's not only a bad decision, it has revealed a lot about his personality and character deficiencies to anybody who wants to know. (Defense lawyers, wouldn't you like to know a particular officer has fear-management and self-control issues when he's planning to testify?)
But what's really at fault is the deficient or absent selection and assessment process that turns loose a guy who is just a bundle of terrified, jangling nerve endings, armed with a gun and shielded by a badge, on a largely defenseless public.
Ask yourself, having seen the man driven to terror by a barking dog: if he were engaged by an armed criminal, could brother officers count on him? Or would he be a wild-firing friendly-fire threat? He couldn't restrain himself in this case, not from shooting the dog nor from threatening the citizen with screams and obscenities. How much worse would his behavior get if the threat that terrified him were real? 
Tarek Hassani may be a fine fellow in nine different ways, but he lacks the physical courage and self-control to be a policeman. And his chief lacks the moral courage and integrity to cut him loose. The department needs a new chief (just roll the dice, you can't do any worse) and Hassani needs a new career, selling shoes or something where his lack of courage and self-control can't hurt anyone. If he stays on the police, he'll be in the news again.
We mentioned that selection and assessment as derived for special operations units is much more widely applicable. For example, an aviation college experimented with an ab initio flight training program for carefully selected (that word!) college graduates. The criteria it used were ingeniously selected: airline managers subjectively selected a group of pilots who were their idea of "model employees," and assessed the set of best employees with psychometric and personality assessment batteries. The students selected for the ab initio experiment were the nearest analogues to the employees the airlines already preferred. The result? Very low training attrition, very high student performance, more model employees at the airlines.
If you select the right people, training to even a high standard is a pleasure. If you select the wrong people, or don't even make efforts to select anyone in particular, you can never train them to a high standard and might, as you see here, have employees who fall far short of an adequate standard.
Hat tip: guns.com.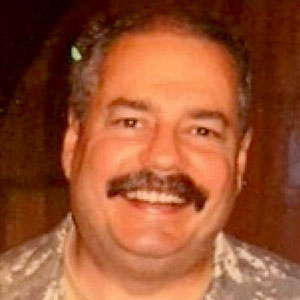 Kevin was a former Special Forces weapons man (MOS 18B, before the 18 series, 11B with Skill Qualification Indicator of S). His focus was on weapons: their history, effects and employment. He started WeaponsMan.com in 2011 and operated it until he passed away in 2017. His work is being preserved here at the request of his family.