We all know the basic readout on the TSA: No one good, decent, honest, competent, moral, ethical or intelligent has ever been employed at the TSA in any capacity whatsoever.
And we haven't had much to say about them since they walked a bunch of imams affiliated with the Moslem Brotherhood and other pro-terrorist groups through their procedures back in August.
You know what that means, right? It's time to clear the TSA spindle.
Item: Texas Group Grope
Here's a story from DFW, where mom of a special-needs kid, Jennifer Wilson, posted, as reported in the Fort Worth Star-Telegram:
We have been through hell this morning. They detained Aaron for well over an hour at DFW. (And deliberately kept us from our flight… we are now on an alternate) We were treated like dogs because I requested they attempt to screen him in other ways per TSA rules. He has SPD and I didn't want my child given a pat down like this. Let me make something else crystal clear. He set off NO alarms….

I wish I had taped the entire interchange because it was horrifying. Somehow these power tripping TSA agents who are traumatizing children and doing whatever they feel like without any cause, need to be reined in.
Good luck with that. They're untouchable, and you must not Question Their Authoritah.
Mrs Wilson said she was held for "over and hour" so the TSA group could grope her kid. The TSA's six-figure PR officials, as competent as the rest of the agency, countered with "35 minutes." The spokesman later admitted that was a lie, but now wants the public to believe "45 minutes."
In case you ever wondered what happened to Joe Isuzu, the answer seems evident.
Item, 2016: Gross Mismanagement
In front of Congress last year, TSA workers complained about "gross mismanagement." And they said that "more turnover is needed." Since then, the TSA has turned over whistleblowers, not the mismanagers.
Item 2016: Over $70 Billion had been wasted on the TSA by this time last year, including $1B on the failed "Behavioral Detection Officer" program. This doesn't cost the economic cost of the time Americans waste waiting on TSA, estimated in the same article as an additional $8 Billion. More people have actually died driving to avoid the TSA gropers than died on 9/11, given the greater per-mile death hazard of driving over flying.
Item Aug 16: TSA Cracks Down on Batarangs
The TSA has priorities, and one of them is making sure that the attendees of comic conventions don't get their novelties home. TSA's six-figure overpaid PR flacks:
Passengers are not allowed to bring anything on a plane that resembles a weapon, so anything like a boomerang or anything like that would not be permitted in the airplane cabin.
And
Every year during Comic-Con International, our officers have issues with the various items that people purchase and then either carry-on or place in their checked bags. These come in the form of figurines, costume items (including replica and real weapons) and other mementos that generally alarm our checkpoint and checked baggage screening systems and result in a bag check.
In other words, "We're too stupid to tell toys from weapons."
But maybe they're on to something. Right around the same time, some nutball threw one at a police cruiser. Of course, that was in ever-weird Seattle. The cruiser, as you might expect for a steel thing that had a toy thrown at it, was unharmed.
Lord love a duck.
Item, Feb 2017: "Wave of Security Lapses"
A series of reports on leaked security documents from Stewart International (a reliever airport northwest of New York City) demonstrate both TSA overreach (on an airport that sees only occasional flights) and that TSA's overreach vastly exceeds its grasp. One of the things it dropped the ball on was checking pax against the no-fly list.
Item, Feb 2017: TSA's Legacy of Failure
As TSA waits for a new political-appointee director, a news story recounts the agency's immediate history: nothing but a litany of failures and misconduct, just that month:
On Monday, 11 people walked through a security lane at New York's John F. Kennedy International Airport without being screened;
Last week, TSA employees were indicted for smuggling cocaine from Puerto Rico
Earlier this month, a House Homeland Security Committee report indicated the TSA failed to properly vet and screen potential employees, uncovering examples of "insider threats" within U.S. airports.
If you really want to see the entitled incompetence of TSA employees, read the comments to that story where one of them speaks up to prove that no one good, decent, honest, competent, moral, ethical or intelligent has ever been employed at the TSA in any capacity whatsoever.
Shorts (clearing a large spindle)
Conclusion: is it time to disband this thing yet?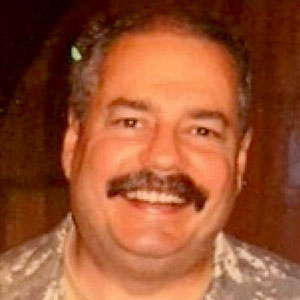 Kevin was a former Special Forces weapons man (MOS 18B, before the 18 series, 11B with Skill Qualification Indicator of S). His focus was on weapons: their history, effects and employment. He started WeaponsMan.com in 2011 and operated it until he passed away in 2017. His work is being preserved here at the request of his family.