John Bolton, former US Ambassador to the United Nations, is known for blunt, straight talk. But people forget he's also a career diplomat with an instinct for diplomatic solutions — even if he's more practical and less deluded than the median for the breed. Bolton has written an interesting essay, arguing that the best outcome for almost all stakeholders in the Korean peninsula — the US, China, the Republic of Korea, and the Korean people themselves, north and south — would be a deal.
Bolton, almost uniquely among foreign service officers and think-tankers, recognizes the futility of the last 70 years of negotiations, and the futility of more of the same stupid thing. But he thinks something might work.
Do any diplomatic avenues remain open? Only one offers any possibility of a lasting solution, as opposed to resuming talks with North Korea in the diaphanous expectation that the 26th year of such negotiations will produce results not discovered in the first 25. That possibility — peaceful reunification of the Korean Peninsula — Washington has all but ignored these last decades, although the upside of potential success is enormous.

The case for Korean reunification is not an appeal to China to help America. It is an argument for China to look to its own national interest, and to act accordingly. Consider these postulates:

First, the Korean Peninsula will be reunified. Its division in 1945 was purely expedient, intended to be temporary, and just as unnatural as Germany's contemporaneous partition. The only questions are when and how Korean reunification will occur: Will it be through war or the North's catastrophic collapse, or will the United States, South Korea, China and others manage the South absorbing the North coherently?

Second, China may actually believe what it says in opposing a North Korean nuclear-weapons capability because it destabilizes East Asia and therefore harms China's own economic development. For years, however, Beijing's behavior has been schizophrenic, fostering, for example, the inevitably doomed Six-Party Talks, while disingenuously arguing that the real solution had to be found between Washington and Pyongyang.

In fact, China, through its massive economic power over North Korea, could itself quickly remove any Pyongyang regime. Communist ideology, embodied in the unappetizing metaphor that their respective Communist parties are as close as lips and teeth, has for years impeded Beijing's leaders from contemplating Korean reunification. Today, however, younger Chinese leaders understand and talk openly about the ugly piece of baggage the North represents for China itself.

Skeptics believe China will reject reunification principally on two grounds. Beijing dreads with good reason that Pyongyang's collapse could produce a refugee flood across the Yalu River into Manchuria, a humanitarian emergency taxing China's resources and also risking political and economic destabilization. (Seoul fears a similar refugee tide into the Demilitarized Zone.) In response, Washington and our regional allies should pledge full cooperation with Beijing to avoid massive refugee flows from North Korea as its prison-camp structures dissolve.
via Reunifying Korea a possibility – Washington Times.
China's bigger objection, Bolton explains, is strategic: they like the USA as a trading partner but they don't like the idea of the US Army right across the Yalu. But that's a concession that we, and the Republic of Korea, can give them.
Bolton is right to ignore the Nork government. Never legitimate, it's an inbred, decaying monarchy in a world that left monarchies behind (or boiled them down into tourist attractions) a century or more ago. It only gets away with what it gets away with because it has a big brother that covers for its bullying. The trick, then, is to get China to cut Nork loose.
And here's the trick within the trick: it must be done without China losing face, or creating a perception that China is an inconstant ally.
Finally, China is not a monolith. There are many shades of opinion in Chinese leadership, and that leadership includes people that truly believe in all the Communist nonsense. Bolton dismisses it, for the same reason that the stranger's religion always looks to adherents of other faiths like a stupid superstition. Indeed, Communism is a stupid superstition, but there are important people in China for whom it is their religion; and others who, for reasons practical or convenient, go along with the idea it's their religion. Reason has no access to the psychological sphere where religion and/or superstition live.
Still, while Bolton's suggestion is not easy, and its results are not guaranteed, we know what the State Department career staff are going to suggest: cycles and cycles of negotiations about the terms of potential negotiations, always held on an expense account in someplace very pleasant to visit. The results of those sorts of negotiations are guaranteed, and Bolton, among others, predicted them prior to the last round of gossamer negotiations.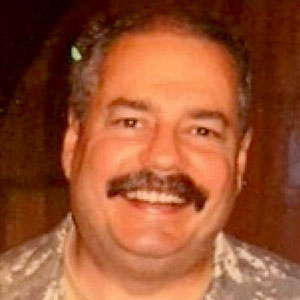 Kevin was a former Special Forces weapons man (MOS 18B, before the 18 series, 11B with Skill Qualification Indicator of S). His focus was on weapons: their history, effects and employment. He started WeaponsMan.com in 2011 and operated it until he passed away in 2017. His work is being preserved here at the request of his family.