In Belfast, Northern Ireland, in the desperate hours of 1940, the local paper began collecting money from loyal Ulstermen to buy the Royal Air Force a plane. And another… and another. In the end, the Belfast Telegraph and its readers' Belfast Telegraph Spitfire Fund would finance no fewer than 17 Supermarine Spitfires for the RAF.
Of those war machines, only one served at home, in Northern Ireland, with 502 Auxiliary Squadron1. Like the other 16, it's gone now…
The clock is being turned back at Long Kesh today as a full-scale replica Spitfire bearing the name Down (after Co Down) is unveiled in a poignant ceremony by the Ulster Aviation Society.
The model will also carry the letter code TM-F and serial number P7823 on its side but, more significantly, the slogan Belfast Telegraph Spitfire Fund will be there, too. And thereby hangs a tale dating back to wartime 1941 at RAF Ballyhalbert in Co Down where the real Spitfires carrying those markings served until January 1942 with No 504 Squadron Auxiliary Air Force.

That plane was indeed called Down and was one of 17 Spitfires built for the RAF by donations from the people of Northern Ireland under the auspices of this newspaper.
The Telegraph tells the story with understandable pride; there's a lot more information there if you're inclined to  Read The Whole Thing™.
The Spitfire is a non-flying replica. Convincing-looking, it's now on display in the Ulster Aviation Society hangar/museum.  The original P7823 crashed in 1942 with fatal consequences for its pilot.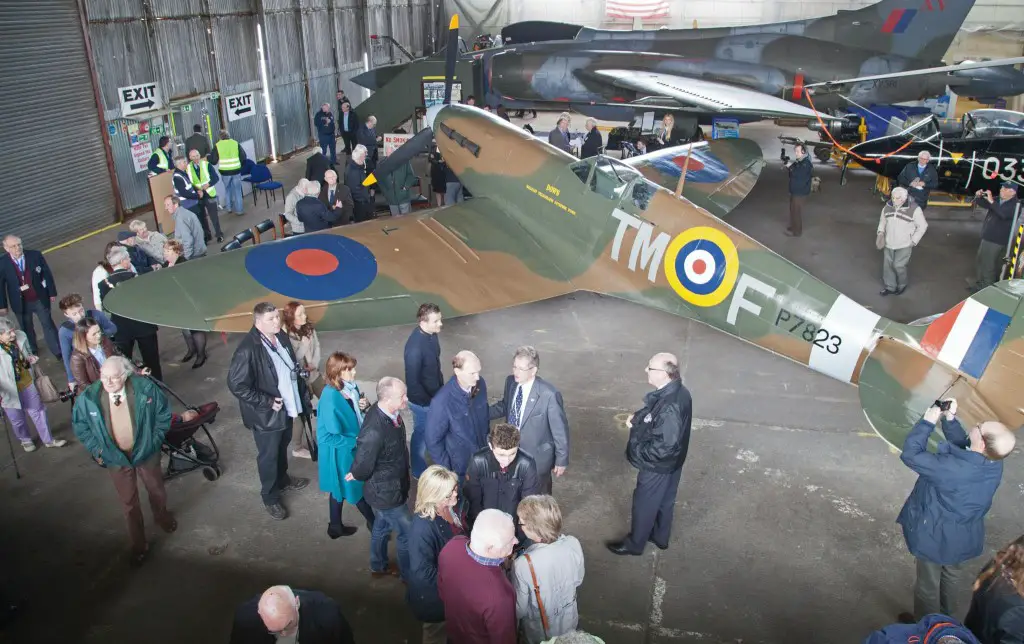 The Ulster Aviation Society has an interesting website, with a page about this and other Spitfires in Northern Ireland (including US Spitfires, and Royal Navy Seafires), and a separate Facebook page with photos from the rededication this week of the Spitfire in its new, NI-related markings.
Why a replica? The demand for Spitfires exceeds the supply. Over 20,000 of them were built from the prewar to early post-war years, but according to Wikipedia2 only 54 survive in airworthy condition worldwide and another 68 on static display, plus 100-odd undergoing or awaiting restoration or stored as parts or wreckage. Of those 200-odd surviving airframes, about 1% of production, only 4 are confirmed Battle of Britain vets — most are later marks.
Notes
The NI Spitfire unit, according to the Ulster Aviation Society, was 504 Squadron, Aux AF (the party-tine Auxiliary Air Force was not "Royal" until after the war). 502 Squadron was called the "Ulster" squadron, but had bombing types like the Armstrong-Whitworth Whitley, and a Coastal Command mission.
Usual Wikipedia disclaimers apply… don't spend money or take risks based on what's written there.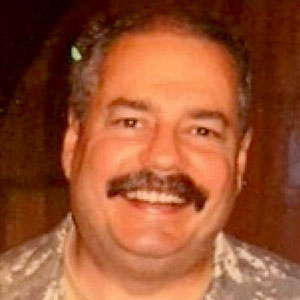 Kevin was a former Special Forces weapons man (MOS 18B, before the 18 series, 11B with Skill Qualification Indicator of S). His focus was on weapons: their history, effects and employment. He started WeaponsMan.com in 2011 and operated it until he passed away in 2017. His work is being preserved here at the request of his family.