Category Archives:
Poly-Ticks
In practically his last minutes in office, political appointee Dan Ashe of the US Fish and Wildlife Service banned ordinary ammunition, not just for hunting but for all purposes including self-defense, on all federal lands.
Ashe waited until the last minute in hopes that the ban could take hold before his replacement could overturn it. (Ashe knew from the transition team that his services were no longer required, and his last day was 20th January. He has been found a job in a non-profit that does not require him to relocate from his beloved Imperial City of Washington, DC).
The ban, which took effect immediately, eliminates the use of lead-based ammunition on federal lands like national parks and wildlife refuges, as well as any other land administered by the Fish and Wildlife Service. The ban is expected to have a major impact on much of the hunting that takes place on federal lands across the United States as lead-based ammunition is widely legal and used throughout the country.

Ashe said the order was necessary to protect wildlife from exposure to lead.

"Exposure to lead ammunition and fishing tackle has resulted in harmful effects to fish and wildlife species," Ashe said in his order. "According to the U.S. Geological Survey, lead poisoning is a toxicosis caused by the absorption of hazardous levels of lead in body tissues."
Boy, are there some bureaucrats who need "a toxicosis caused by the absorption of hazardous levels of lead in body tissues," or what? But we digress.
Ashe made a sanctimonious attempt to cloak his ban in concern for wildlife.
"Ingested lead pellets from shotgun shells have been a common source of lead poisoning in birds… The use of lead ammunition …[presents] an ongoing risk to upland or terrestrial migratory birds and other species that ingest spent shot directly from the ground or as a result of predating or scavenging carcasses that have been killed with lead ammunition and left in the field."
via Obama Official Issues Ammunition Ban for Federal Lands on Last Day.
Unlike many Fish & Wildlife Service officials, who tend to be sportsmen from rural America, Ashe is a second-generation career bureaucrat who has never in his adult life lived outside of the National Capital Area and never held a job in the productive sector of the economy (He still hasn't, in his new capacity as the head of the Association of Zoos, etc.)
Ashe's 19 January order lasted all the way until 5 March… because the Senate took its time confirming current Secretary of the Interior Ryan Zinke. Zinke, who rocked the Washington press corps, not to mention the Interior bureaucracy, by riding a horse to his office on his first day, hit the Ashe ban like a .600 Nitro Express:
Ryan Zinke's first act on his first day as interior secretary was shooting down an order signed two months ago that banned use of lead ammunition on federal land managed by the U.S. Fish and Wildlife Service.

Zinke's order revoked a previous order requiring use of nontoxic ammunition and fishing tackle signed Jan. 19 by outgoing FWS Director Dan Ashe that had been criticized by some hunting and angling groups.

Zinke also signed a second order directing bureaus and agencies managing all federal land to immediately identify areas where recreation and fishing can be expanded.

Over the past eight years, Zinke said, there's been a decrease in access to public land.
Of course, that access loss has come about at the hands of urban bureaucrats like Dan Ashe.
The horse thing matters, and the symbology is deeper than you think. Like the DC press corps, most of the employees of the Department of the Interior and the Fish and Wildlife Service can't ride a horse, and would look silly trying to mount one. Hell, most of them can't drive a stick shift — but they know their way around the Washington Metro.
When Theodore Roosevelt created National Parks as a thing, he never imagined enormous Washington bureaucracies exerting dictatorial power over the outdoors, but staffed almost entirely by strangers to the outdoors.
Even a hagiographic press release lauding Ashe in expectation of his departure scrambles to find actual accomplishments in his nearly six years as FWS supremo. In the end, they came up with: he was good at growing the bureaucracy and expanding quotas for racial minority hiring, and was good at opposing protests on Federal land, when he didn't agree with the protesters.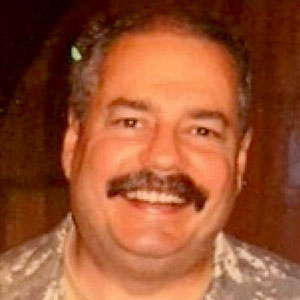 Kevin was a former Special Forces weapons man (MOS 18B, before the 18 series, 11B with Skill Qualification Indicator of S). His focus was on weapons: their history, effects and employment. He started WeaponsMan.com in 2011 and operated it until he passed away in 2017. His work is being preserved here at the request of his family.