Category Archives:
Poly-Ticks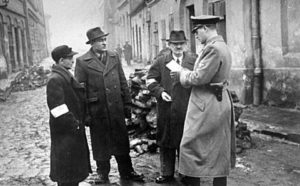 What is it like to live in a nation that grants citizens no rights, only such privileges as it feels like, until such time as it feels like revoking them? Kind of like being a German. The time comes when the authorities decide you're not a Good German any more, and they come to confiscate your guns.
One guy said, "No," kinetically; paradoxically, he's probably in better shape in the German courts after having opened up on the cops. Because now, you see, he's a violent criminal, something German officialdom has immer und überall privileged over political criminals.
BERLIN — An anti-government extremist opened fire on police in southern Germany during a raid Wednesday in which they had planned to confiscate his weapons, and four officers were wounded, authorities said.
So why were they confiscating his weapons? Not, apparently, because he was a nutball per se; but because he was "politically unreliable."
The 49-year-old German man, named Wolfgang P., had legally possessed more than 30 weapons for hunting, but local authorities had revoked his license because he appeared increasingly unreliable, Bavarian Interior Minister Joachim Herrmann said.
Now you see the benefits of a registration and "background check" regime — if you're Joachim Herrmann Göring. (Sorry, we always run those two German police officials together). Turns out, it was the second attempted confiscation. The first time he just said no.
He had previously refused to allow officials access to check his arsenal and take away the firearms.
This time, ol' Wolfgang was still saying no, and Joachim Herrmann Göring was not taking no for an answer.
The suspect opened fire on police as they entered the house in the Bavarian town of Georgensgmuend early Wednesday morning, Herrmann said. Two officers suffered gunshot wounds — one was in life-threatening condition and the other was shot in the arm. The other two were hit by flying glass.

The shooter was overwhelmed by other officers and arrested. He was lightly injured. According to Johann Rast, the chief of Central Franconia Police, the extremist was shot when he was hiding behind a closed door.
Now, here's where the nutballery comes in:
Authorities said the man, who calls himself a 'Reichsbürger,' was a supporter of the Reich Citizens' Movement, an extremist group that refuses to acknowledge the authority of the post-war Federal Republic of Germany. The group has been compared to the U.S. sovereign citizen movement.
via Germany police raid on 'Reichsbürger' extremist goes awry when he opens fire, wounding four officers.
You probably don't think you're like that guy. You, work, take care of your family, pay your taxes and vote for members of a regular political party that's been around for centuries. You don't experience paranoid fixations or suicidal ideations. You can't imagine shooting anybody, let alone cops.
It doesn't matter. If you own guns, training materials being used now by the FBI, DOJ and DHS and all their alphabet soup of agencies define you as that guy. And a number of them itch to confiscate your guns. Those ones are destined for promotion. A number of them are opposed to confiscation, but they keep it to themselves. The greatest majority aren't comfortable with it, but will do whatever they're told. That is a characteristic of policemen worldwide and throughout time — they follow orders.
Unlike the Germans with Wolfgang P., they won't make any effort to take you alive. Once you're dead, they can tell your story, and use it as a wedge to line up their next target. And they do this because they can do it, because there is no price attached.
Food for thought:
Shooting the just-following-orders Untersturmführer when he comes to your door is too little, too late. You accomplish nothing by reminding policemen that taking doors is dangerous. They were certainly thinking about that even as they swung the ram.
You do not stop bleeding by applying pressure distal to the wound. You find a suitable pressure point. In the case of Germany, the Rights of Man were lost in the culture, more than a century ago, long before they could have been lost to the successive "good intentions" of the Bismarckian, Weimar, National Socialist, and Federal states. The rare German who insists on his rights is likely to be, and certain to be labeled, a dangerous crank.
We leave the identification and wargaming of pressure application as an exercise for the reader.
Update:
The seriously wounded policeman has died. (German-language link). But it's still a win for Joachim Herrmann Göring, because they did confiscate the guns. They don't care how many Untersturmführers get capped in the process.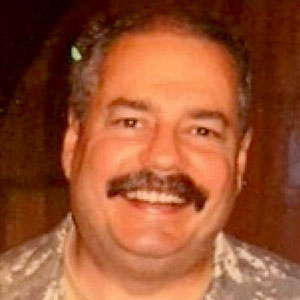 Kevin was a former Special Forces weapons man (MOS 18B, before the 18 series, 11B with Skill Qualification Indicator of S). His focus was on weapons: their history, effects and employment. He started WeaponsMan.com in 2011 and operated it until he passed away in 2017. His work is being preserved here at the request of his family.