For a very long time, up-or-out has been the iron rule of the Army's very large, but very unsatisfactory, personnel system. It is one of the key reasons it's unsafisfactory.
Let's pause for an aside on what "unsatisfactory" means. Nobody likes the system, and everybody tries to fix it. After President Bush (#43) recalled retired GEN Pete Schoomaker to service, the Army's personnel geniuses (that's sarcasm) failed to pay him for approximately six months. When they were finally convinced that he wasn't retired, it's because they declared him dead and sent all the paperwork that requires to his "widow." She called his office to see if there was any truth to the matter. (We don't actually know if "Shoe" ever got paid).  If that's how it is for a serving four-star in the top position, imagine how screwed a private or corporal is when the personnel clerks, who are literally the lowest IQs in the Army, screw up his pay.
After that, Schoomaker vowed to fix the system, and he appointed a guy he knew, a high functioning combat infantry general, to fix it. He did his best, but the system still won in the end. It still employs tens of thousands of low-IQ paper-shufflers, and it's still completely without accountability, and it still fails. All. The. Time.
One reason personnel is a nuclear disaster in the megaton range is up-or-out. Borrowed, along with many other personnel "best practices" of the day, from the General Motors executive management practices of the late 1920s (!), but up-or-out is no longer common in business, except for the cutthroat ranks of management consulting, Wall Street, and Big Law.
Up-or-out is a reaction to the "retired on duty" problem that was one of the pathologies identified in the thin but brilliant book The Peter Principle by Laurence J. Peter (although the policy in business and the military long predates Peter's 1950s insights). But instead of leaving someone in position at his "ultimate level of incompetence," as Peter posits, it promotes everyone to his ultimate level of incompetence and holds him there for two promotion cycles before canning him.
Meanwhile, the need for all officers (and, increasingly, NCOs) to pursue whatever fads are currently driving promotions produces an officer corps where the best are operating under unnecessary and counterproductive pressure and changing jobs before mastery, and the rest are turned into a cade of self-serving, duplicitous, back-stabbing preferment-seekers.
Up-or-out drives dishonesty in evaluation or efficiency reports, in awards and decorations, and in such places as readiness and after-action reports, where an army is depending, in vain, on the integrity of a corrupt process. It becomes a "zero-defects" regime where the rewards go to the best liars and the greatest hypocrites. To the boot-lickers and knob-polishers. To the "leader" who sucks up and $#!+s down on superiors and subordinates respectively.
These personal characteristics are not correlated with leadership ability. Strike that: not positively correlated. Inversely is another question.
Few of the generals and admirals that brought the US (or, for that matter, the UK or USSR) victory in World War II would survive the ruthless culls of their nations' new personnel systems today. We defy anyone to tell us the present crop of zero-defects zeroes is their equal.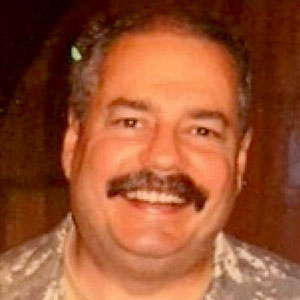 Kevin was a former Special Forces weapons man (MOS 18B, before the 18 series, 11B with Skill Qualification Indicator of S). His focus was on weapons: their history, effects and employment. He started WeaponsMan.com in 2011 and operated it until he passed away in 2017. His work is being preserved here at the request of his family.