Here's an interesting prognosis for Constitutional Carry through 2021 by Charles CW Cooke of National Review.
Cooke believes that "Its popularity keeps spreading inexorably across the country," and sees the number of states requiring no permit for all or most of the state reaching 15 to 17 this year, based on research by the Crime Prevention Research Center (CPRC). First, let's look at where it's law right now:
Their list of participants to date numbers 12, a few of which you might quibble about the definitions they're using.
| | |
| --- | --- |
|  State |  Effective date |
| Vermont | Since they became a state |
| Montana (99.4% of state) | September 15, 1991 |
| Alaska | September 9, 2003 |
| Arizona | July 29, 2010 |
| Wyoming | July 1, 2011 |
| Arkansas | August 16, 2013 |
| Kansas | July 1, 2015 |
| Mississippi | July 1, 2015 |
| Maine | October 15, 2015 |
| West Virginia | May 26, 2016 |
| Idaho | July 1, 2016 |
| Missouri | January 1, 2017 |
For example, the nonpermissive 0.6% of Montana includes the incorporated city limits — all  of them. And Wyoming only extends the right to state residents, not visitors or passers-through. But consider this list in the light of a paragraph from Cooke:
15 years ago there was only one (two if you count Montana, which I'd classify as a "mostly constitutional carry" state) — and that 30 years ago most states had extremely restrictive permitting processes to boot — this is nothing short of remarkable.
Three states were added last year (the bottom three in the table above, from John Lott. FIve more states are likely to be added this year: IN, KY, NH, ND, SD. Four more are prohibitive longshots (CO, MN, TX, UT) where, according to the CPRC's John Lott, legislatures are unlikely to pass or governors likely to veto, as the governor in Utah already has done; but it's in play in those legislatures, (Consider the example of NH, where it passed twice and was vetoed twice, but now progresses through the legislature under the gaze of a supportive governor).
There is a network effect going on here, because in each state, liberals, most Democrats, and the media have bitterly opposed these laws and have predicted bloodbaths, while the actual law has come and gone without any remarkable event. (You might say that Constitutional Carry extends to the citizen inclined to obedience to law and authority the same carry rights that criminals everywhere are already expected to be practicing).
Given that network effect, Lott and Cooke project that several states where pro-gun attitudes among the public are motivating pro-gun attitudes in Congress, will likely go CC in the next four years, i.e., by 2021.
This movement started slow, but has been accelerating of late. Lott's prediction is conservative in that it predicts no further acceleration. In addition to the benefits offered to residents of and visitors to permitless carry states, the probable passage of license full faith and credit recognition would draw the fangs of some of the most rabid antigun districts.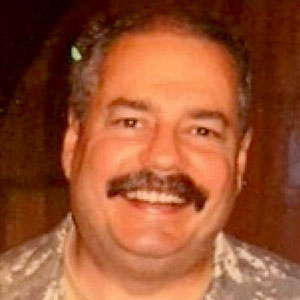 Kevin was a former Special Forces weapons man (MOS 18B, before the 18 series, 11B with Skill Qualification Indicator of S). His focus was on weapons: their history, effects and employment. He started WeaponsMan.com in 2011 and operated it until he passed away in 2017. His work is being preserved here at the request of his family.