The what? Yeah, apparently Congress set up such a thing. A friend of ours was tasked to provide a report to it, and notes that after that, the Commission staff went radio silent; members were sworn to secrecy. At least, until their product dropped Friday.
Looking at their product, you have to wonder: sworn to secrecy, why? It would be hard to generate a more anodyne document, even with a larger and duller committee; this committee was clearly large enough and dull enough that it could scarcely be improved upon, at least, in those critical metrics. The commissioners junketed to sites where they could expect to find Army stakeholders, including Fort Bragg, Fort Hood, Joint Base Lewis-McChord, and Hawaii. A plurality of its public meetings, though, were held in DC so that an army (no pun intended) of lobbyists could bill their clients.
The Commission was asked to address two big issues:
How the Army should best organize and employ the Total Force in a time of declining resources.
Whether the Army should proceed with the transfer of AH-64 Apache aircraft from the reserve components to the Regular Army, as directed by the Army's Aviation Restructure Initiative.1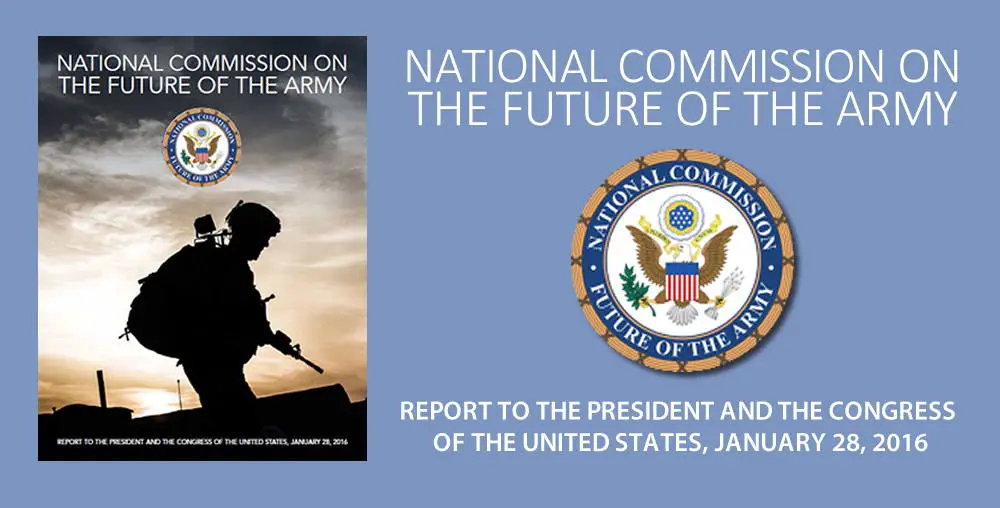 Its report is here and it's a typical Beltway snore from typical Beltway trough feeders: three retired four-stars, one retired three-star, a few politicians in the form of former service secretaries, a guy who was a military officer for three years and had never held a job in the productive economy since, an Illinois lawyer-lobbyist representing whoever paid him, and a few other Beltway insiders.
Naturally, their basic conclusion is: don't do much of anything. Fiddle around the margins, and cut a couple hundred thousand in end strength (active and reserve components total).
They do identify some challenges ahead, like demographics.
RAND Corporation projections show that by 2025, the military age population will decline by 2.1 percent for ages 17–24, and 3.1 percent for ages 23–27, even as the total population grows. This decline in the recruiting-eligible population is particularly concerning given that less than half of the military age population is eligible for military service due to physical, educational, or behavioral fitness (e.g. criminal records).

Increased disqualifications for health will overwhelm small improvements in educational attainment and aptitude (as assessed by the Armed Forces Qualification Test). The military's recent decision to allow women into all combat roles may slightly increase the eligible population, but women might not voluntarily join direct combat career fields in overly large numbers.2
Gee. Ya think? Is it just occurring to these geniuses now that feminizing the combat arms is going to provide full employment for every Woman in Sensible Shoes® in America (at least, the subset of them that can meet a height/weight standard, as opposed to the usual Fireplugs in Sensible Shoes®), while making a large enough number of young men lose interest, that the math comes up short every time?
But that's OK. they're looking for ways to lower the bar to meet the recruit.
The military could relax some criteria (e.g. tattoo restrictions or body piercings) without harming the quality of recruited personnel, but significant changes in the standards for physical fitness will likely result in a less-capable force. However, there may be room for carefully considered adjustments to physical standards for specific career fields, such as cyberspace operations.
Ah, that's the ticket; they'll just drop the standards to zero for the Cheetos-powered specialties like cyber and drone operators.
Look, we're already dropping the standards off a cliff to open everything to women. Why not just bin the height and weight standards, and then our recruiting pool opens up to the other 95% of Fireplugs in Sensible Shoes®. Heck, that could bring ROTC to Smith for the first time!
The Army will continue to have the most difficult recruiting challenge within the Department of Defense based on the volume of enlistments needed and public perceptions concerning risk to the force.3
Translation: The fact that a fellow can get himself killed doing this, kind of undermines the sales pitch.
And in Europe, where 90% of the Cold War USAREUR strength is gone: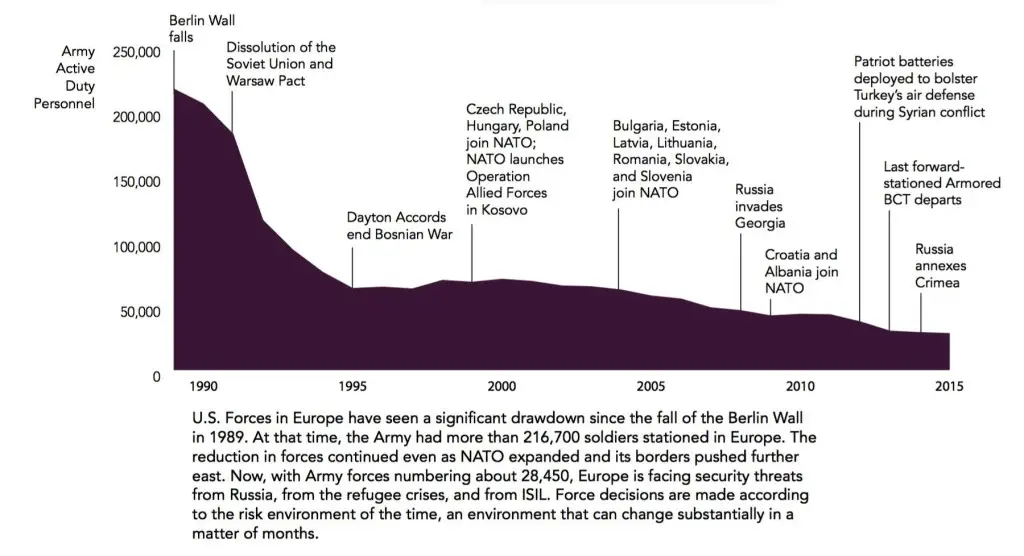 Buy hey, we've got Smart Diplomacy™, although it does seem to be smart only in the Idiocracy universe.
There are some substantive reforms in the report's dozens of recommendations, although many of the recommendations are empty pablum and others are just screwy (they're pushing the Army's latest personnel-mega-computer-system boondoggle, which promises that Army paperwork will still be all screwed up, but a huge array of beltway "facilitators" and lawyer-lobbyists will be making serious money. But recommendations to integrate the Guard and Reserve more closely would be something worthwhile to pursue.
Of course, the devil is in the details, which are sometimes contradictory.
On the Apache question, they may actually have come up with a good idea — a better idea than either the turf-grab proposed by the Active Army, or the turf-defense that the National Guard Bureau countered with — but it needs a little more reading before we can write up a post on that, if we ever do. Interested parties should read that part of the document with an open mind.
Their suggestion of a system in which individuals can go back and forth between active and reserve component system service according to their desires and service needs is utopian in all senses of the word. It just can't be done in the Army's antiquated and over-legislated personnel system. (Any reform of the system that does not cut personnel officer and enlisted billets by 90% and automate their jobs isn't enough).
And finally, consider this small plug for the Surveillance State:
The Army does not gain or share information with other government agencies, such as the Internal Revenue Service, to maintain contact information for IRR members.4
Uh, no thanks. The IRS is rogue enough without having it share its data with every other bureaucrat who thinks he's been touched by the Good Idea Fairy™.
And then there's all the knob-polishing for a feckless senior leadership. did you know that they're not planning cuts? Oh, no, they're "garnering efficiencies from a smaller force." The parrot isn't dead; he's just meeting SECARM energy-conservation standards.
In the end, it probably doesn't matter. Most of these recommendations will be stillborn; institutional DC couldn't successfully organize a lemonade stand. But hey, a gang of retired generals and lawyer/lobbyists got a free all-expenses-paid trip to Hawaii out of it. There is that.
Notes
Adapted from p. 13.
P. 72.
P. 72.
P. 80.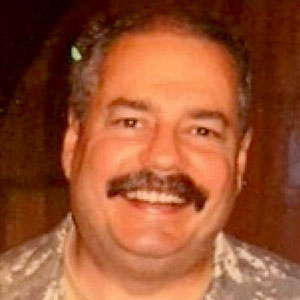 Kevin was a former Special Forces weapons man (MOS 18B, before the 18 series, 11B with Skill Qualification Indicator of S). His focus was on weapons: their history, effects and employment. He started WeaponsMan.com in 2011 and operated it until he passed away in 2017. His work is being preserved here at the request of his family.