This is coming out selectively, and at a pace that indicates that they are basically happy with how this happened. However, the aerial video makes one thing clear: how eyewitnesses can claim that LeVoy Finicum was shot because he drew a gun, while other eyewitnesses can claim that he was shot while his hands were up. At different times in the video he has his hands up and appears to go for a gun, and it's impossible to know — without information the FBI continues to withhold, if they have it — whether he decided to commit Suicide by Many Cops, or whether he drew his gun in desperate defense after they began shooting him.
Again, without knowing who said what, when, it's impossible to say whether he became compliant with their instructions, whether their instructions (as so often in a police encounter) contradicted one another, or who fired first.
It's a certainty that he and others in the truck were not, initially, compliant.
Our tentative conclusion is that both "sides" of this one-sided gunfight will continue to feel wronged by the other guys.
The "Highlights Reel" — about 1/3 of the duration of the whole thing. We watched the whole thing, which is embedded at the bottom of this post, and only sped through this clip.
Here's the FBI comment:
This is a shortened and edited version of FBI footage showing the joint FBI and Oregon State Police traffic stop and OSP officer-involved shooting of Robert "LaVoy" Finicum on the Malheur National Wildlife Refuge. This condensed clip was shown at an FBI press conference in Burns, Oregon on 01/28/2016. The complete raw footage is available here: https://youtu.be/aAGxDWKrjPQ. Note regarding date/time stamp in the left corner of video: Pilots use Zulu Time, also known as Greenwich Mean Time (GMT), when they fly. Zulu time is eight hours ahead of Pacific Standard Time (PST). Therefore, although this footage was taken on January 26, 2016 in Oregon, the date/time stamp on the video shows just after midnight January 27, 2016.
Our comments:
We have said several times before, when Officer Friendly decides you're going downtown, you're going downtown. Further resistance at that point is not only futile, it just means you're going downtown with a few lumps at best, or at the worst, going downtown to the morgue instead of the jail — as Finicum does.
Without the audio, we can't be sure who fired first. It could be any of three men in the video, or someone off screen.
We can't be sure whether Finicum drew or moved to draw first, or whether he did that in reaction to being shot at or shot.
His hands were up at first, they went down it seems to keep his balance, and that seems to be when the officers lit him up, but we can't be sure. (To the officers, at the time, this may have looked like he was going for a gun. In the overhead video it doesn't look like that, but the guys on the scene didn't have eyes on the overhead video, they had eyes on Finicum a mere three or four yards away.
We don't know if Finicum fired, but it seems unlikely. Whether he took shots before he attempted to draw, once he starts he's clearly taking hits.
We don't know how many agents or officers fired, and how many shots. For reasons known only to the FBI, they're sitting on that information. (most likely working out whether it's better to bury it for good, or if it will be released, how to spin it. One of their concerns here will be the criminal cases against the truck passengers, and the jury pool. The jury pool's probably not much of a concern, because they've set it up that the jurors will be predominantly from metro Portland).
It appears that two or three agents or officers engaged Finicum: one with a pistol who had been on the flank, one with a shoulder weapon who had come up onto the snow, and possibly one who was at the fender of one of the roadblock trucks. Others may have fired as well, but these three are the closest.
The left-handed officer who had been on the flank and fired down the hill fired directly towards his own guys. This may have caused the guys at the truck to think Finicum was engaging them, and they were taking incoming. (Well, they were taking incoming, albeit from their own guy. Which they might or might not have noticed).
The same officer fired from the move — in deep snow — with no attempt to take up a stance. Some may interpret that as reckless, but it could also be that he could see he was threatened and needed to react immediately.
In the case of perceived threats, there are certain psychophysiological reactions, including a narrowing of perceptual field both in breadth and depth. Thus, for the uphill officer, the friendlies behind Finicum might have been functionally invisible.
Because of the angle of the helicopter's video, the carbine-shooting officer is sometimes masked by trees and sometimes has his back to the video viewpoint. From this video alone, you can't see what he's doing.
Several officers move towards Finicum as he appears to be trying to escape with his hands up. In retrospect they might have held their positions, as they had him surrounded. But once again, we don't know what was said here. Finicum could have been screaming, "Fill your hands, you son of a bitch!" — or worse — for all we know.
When Finicum goes down, he doesn't move subsequently. It seems clear from the overhead video that he was DRT.
Like the Soviets with Maj. Nicholson, the FBI makes no attempt to medically assess or aid LaVoy Finicum for well over ten minutes after he was shot. This is probably because they still had unknown persons in the truck and an unsecure scene, and possibly because or also because they could see he had unsurvivable, immediately fatal wounds, but it looks bad, and can be spun by conspiracy theorists. If you see a claim like that, remember the FBI's probable reasons for holding their doc back.
After the others all exit the truck, one at a time, hands up, and are taken into custody, agents move forward cautiously and clear the truck.
Then, as a K9 comes forward to further check the truck, an FBI medic moves to Finicum and kneels beside him. It's not possible to tell what he's doing, if anything, but he stays there for some time.
This could have gone another way entirely. Our impression is that the lack of further shooting after Finicum goes down is an indicator of restraint on both sides.
One is reminded of the rockets the FBI took (deservedly) for HRTs staggeringly and incompetent reduction of the Branch Davidians compound, when the ATF, who wanted Koresh, could have just stopped David Koresh and arrested him any time on his peregrinations about Waco. Clearly the errors then informed their approach now, and they stopped and arrested the takeover ringleaders on their rounds (they were going to speak to the media and public in a nearby town). Had Finicum done what the other truck passengers did, he'd be alive and in jail and everyone would be sending the Bureau a Bravo Zulu.
It's clear that the folks in the truck were not complying with instructions. They just sat in the truck for 5-6 minutes after the first attempted stop (from around 2:30 in the long video). And the authorities just sat in theirs. We have no way of knowing what was said, but it's unlikely the cops told the truck occupants to stay in the running truck that long, or to just take off.
After they attempt to run away, the driver (presumably Finicum) tries to run around the roadblock through a thick snowbank and, naturally, bogs down. With no delay, the driver's door opens and Finicum exits. Seconds later he is dead.
If the others in the truck were attempting to escape or resist — there's no sign of this either way in the release — there was no indication of it after Finicum is shot dead. It appears that the rest of them exit slowly and individually and comply with instructions.
Lessons Learned So Far
There are some lessons learned here:
If you provoke an armed encounter with the authorities, you're going to get an armed encounter with the authorities. They can't and won't back down; they understand that any loss of face risks a collapse in the social order, so they will meet such a challenge every time.
Cue the late Bobby Fuller: LaVoy Finicum fought the law, and the law won. Regardless of who did what, he's still dead, and there were many times he could have made a decision that would not have left him dead, regardless of what the FBI did or intended. (Except for the occasional sociopath who slips through, and contrary to what a lot of Bundy supporters seem to think about them, Special Agents are not fangs-out hoping to kill anybody).
The FBI, and most agencies, need more post-shooting transparency. Don't believe us? Mental exercise: this shootout happens in Chicago or NYFC, and LaVoy and his crew are black gangbangers. What would The Reverends be saying by now? How would the Post and the Times be covering it? In this case, the Bureau lucks out: the national media sympathize with the FBI because the criminals are the media's favorite boogeymen. Ask Wilson Goode what the media does when the criminal movement (in his case, MOVE) are minority members and your cops whack 'em.
Absence of information (and media fabrications to fill the 24-hour news cycle in this absence) is the fertilizer that makes conspiracy theories grow. Conspiracy theories lead to people's estrangement from ordinary society. Estrangement leads to "compounds" and standoffs. If you're The Law®. you should want to disincentivize that process of estrangement and incentivize normal, rational paths of dispute resolution.
Administrative law is increasingly looking lawless, with its administrative "courts" a rubber stamp, not a normal, rational path of dispute resolution.
Some More General Thoughts
This whole mess began because a Federal prosecutor (like all of them an effete urbanite with many years in Eastern elite colleges) thought it would be amusing to make a felony out of some careless brush burnoffs by a couple of ranchers, and send the hayseeds to prison.
People in the East (ourselves included) have little appreciation for the degree to which the people of the rural West find themselves at odds with the managers of Federal agencies like the BLM and the EPA. Those agencies have eastern, urban, even Luddite values, values that are foreign and inimical to the agricultural and extractive industries on which so many Western livelihoods depend. The agencies' managers, based always in the Imperial City of Washington and fully socialized to Washington values, radiate contempt for their de facto serfs.
It's impossible how to predict how LaVoy Finicum and the Bundys will be remembered some decades or a century down the road. John Brown, a similar lawbreaker, still does not produce a consensus almost two centuries on: was he principled, crazed, or both?
But it's disturbing the degree to which this feels like the period of Bloody Kansas and the John Brown Raid. People are divided, bitter, and bloody-minded. We know where the failure to find a political resolution to the widening schism in the 1850s wound up. Anyone who wants the current schism to go there is out of his ever-lovin' mind. American deaths in the Civil War were 2.5% of the population, predominantly productive-age men; that proportion would be about 8.25 million today. Both sides committed the sort of bestial atrocities that always seem to arise in civil wars. And while the two big issues were resolved: Slavery; and who is to be master, Feds or States — the cultural issues still fester like an antibiotic-resistant abscess.
We're at the cusp of a Century of Enlightenment, or a new Dark Age, made more monstrous than Churchill might have imagined by not only the black lights of perverted science, but the raw power of unaccountable authority.
Here's the FBI comment:
This is the complete video footage of a joint FBI and Oregon State Police traffic stop and OSP officer-involved shooting of Robert "LaVoy" Finicum on the Malheur National Wildlife Refuge. This footage, which has only been edited to blur out aircraft information, was taken by the FBI on 01/26/2016 and released by the FBI on 01/28/2016. Note regarding date/time stamp in the left corner of video: Pilots use Zulu Time, also known as Greenwich Mean Time (GMT), when they fly. Zulu time is eight hours ahead of Pacific Standard Time (PST). Therefore, although this footage was taken on January 26, 2016 in Oregon, the date/time stamp on the video shows just after midnight January 27, 2016.
That's the whole thing. (The zulu time data block is blanked out in this video, but is not on the highlights reel). Draw your own conclusions.
Update
We know nothing about the legal issues, but former federal prosecutor and current defense lawyer Ken White (the Popehat dude, we think) sure does and he looks at the initial charges at the LA Times. Basically, he says they're only charging a slam dunk. Perhaps they will add more charges later, to induce more pressure for an easy guilty plea, but if Ken is right the defendants' collective goose is cooked, and their own words were the secret sauce.
As far as trying the BLM's overreach in court, Ken says that's not going to happen:
Twenty years ago I prosecuted a tax protester who claimed — as one does — that the gold fringe on the courtroom flag made it an admiralty court. "I'll pretend you're a boat," the judge said dryly and proceeded with the mundane business of the case.
The charge they used — conspiracy to interfere with a government official — is a charge used effectively against New Hampshire tax oddball Ed Brown. Brown's still in prison, and the stiffed taxmen are still trying to sell his house, a sale complicated by Brown having planted, and the Feds not having cleared, booby traps all over the land.
We wonder if a defense to the "interfering with official" charges would be that the remote station was closed for the season when these guys took it over?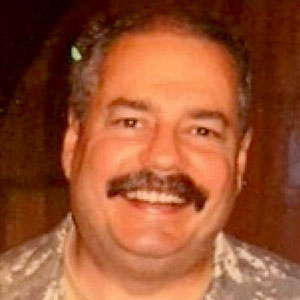 Kevin was a former Special Forces weapons man (MOS 18B, before the 18 series, 11B with Skill Qualification Indicator of S). His focus was on weapons: their history, effects and employment. He started WeaponsMan.com in 2011 and operated it until he passed away in 2017. His work is being preserved here at the request of his family.