It was a tempting deal for European nations: an airlifter with the capability of the C-17 for the operating cost of the old standby, the 1950s-vintage C-130 Hercules. Plus, it would be all-European and not subject to the winds and williwaws of American politics and foreign policy, which tend to strike Europeans as puzzling at best, and bat-guano crazy at times.
Airbus Industrie was going to do this by applying all its advanced processes and technologies from its airline experience to the A400M Atlas. Nations with fleets of aging C-130s and Transall C-160s rushed to sign up, and planned their airplane retirements for the arrival of the new cargo lifter in 2011.
They're still waiting. What went wrong? France24:
Originally planned for 2011, the plane's launch was delayed until 2013.

The A400M's delivery has also run into substantial delays due to a string of technical problems and different requests from the governments.

An A400M plane crashed during a test in May 2015 near Seville in Spain, killing four of the six people on board and seriously injuring the two others.

And new faults were discovered in the propellor engines last year.
They're actually turboprops, of course.
On Wednesday, Airbus said its profits nosedived in 2016 due to charges related to problems with the plane.

Speaking to reporters when the group announced the results, [Airbus CEO Tom] Enders said that Airbus needed "the cooperation of clients… to push the programme forward and end the haemorrhaging."
It turns out, what Tom is gathering the customers for next month in Madrid is a bit of the old hand-out begging: Airbus is being crucified, financially speaking, by penalty clauses in the A400M contracts, and he wants the buyers to waive further penalties.
Which certainly suggests we haven't seen the end of delays.
Airbus delivered 17 A400M in 2016, compared with 11 in 2015 and has delivered two of the military transport planes so far this year.
But the Germans alone were counting on 12 planes in 2016, and didn't get them all.
Still, the project, after a half-decade of delays and billions over budget, is at least delivering airplanes, and they can take off, land, navigate, and haul cargo. So far, the crews love and trust the new ship.
That's all fine and good, but as is common for new airplanes with a lot of new engineering, they're not being delivered with all capabilities. For example, they can't air-deliver paratroops or cargo, yet. The promised self-defense system (anti-missile countermeasures) is still a prototype. A helicopter air-refueling package hasn't shipped, forcing France to go shopping for C-130s to support special operations and SAR helicopters, or forego the benefits of substantial investment in refueling systems on the receiving side.
The delays have cost Germany alone €300 million, by requiring a life-extension for its Transalls, some of which are fifty years old.
Thomas Wiegold of AugenGeradeaus.net calls it "a question of perspective," (Awful German Language warning, although quotes from English sources remain in English). Wiegold notes that while the Luftwaffe and therefore the German MOD is unhappy with the plane, the RAF and therefore the UK MOD are well pleased by it. (The RAF also operates Hercules and C-17 cargo aircraft).
Airbus, for their part, is hinting that buyers must be prepared for either more cost overruns or more delays, because "Airbus is too important to Europe." Ender is making the argument, implicitly, that Airbus now is too big to fail. The Germans, for their part, seem to be sticking to the contract, saying in effect, "This is what you signed, live up to it. Or compensate us for the costs your failure to perform has imposed on us."
The latest problem relating to cracks in combustion chambers of the engines is just one more setback, but setbacks, delays and overruns are the norm and not some rare exception, in extreme engineering tasks like this.
We're reminded of the one engineering manager at North American Aviation who, on military or NASA contracts, always came in on time and on budget. Company executive Tex Johnston (the former Boeing test pilot who famously rolled the KC-135/B707 prototype during a public demonstration), asked the prodigy how he managed it, when everyone else always underestimated.
"Well, I get my three best engineers to make an estimate."
"Ah, and then you average them!"
"No, sir. Then I add them up."
And that's how it goes in cutting-edge engineering. Especially with a demanding customer who's spending Other People's Money (like a single MOD, let alone a bunch of them).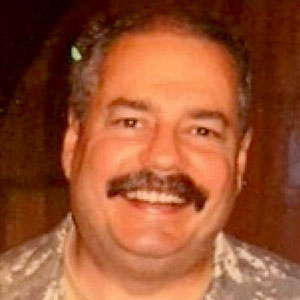 Kevin was a former Special Forces weapons man (MOS 18B, before the 18 series, 11B with Skill Qualification Indicator of S). His focus was on weapons: their history, effects and employment. He started WeaponsMan.com in 2011 and operated it until he passed away in 2017. His work is being preserved here at the request of his family.