It's been busy times around Hog Manor this week, but we're fresh out of stored-up posts, and so this morning we gathered our wits and set down at the computer to dash off a hasty 0900 post — and it was off to the distraction races through the auricles and ventricles of the Intertubes. And thus we slouched into procrastination, with the 0900 posts becoming a 1000 post… and then being posted by eleven. 
This week, as mentioned, we resumed cardio (overdue that), replaced six of the seven remaining elegant exterior light fixtures with soulless powder-coated aluminum jobs, and fixed (mostly) a short gutter that's been hosed since our error in hiring roofers to do the roof three years ago,
Cardio is a bad habit to get out of and is necessary to resume weight loss. The strength training has been wonderful in terms of increased strength, mobility, agility and confidence — enough that we've penciled in a vacation with some parachuting involved — but it and walking the dog aren't enough for an aging metabolism.
And the dog walking is itself limited by the fact that Small Dog Mk II is a Southern boy who turns "going for a walk" into "complaining whilst being dragged" in conditions of cold and precipitation. Unfortunately for him he now lives at 43º N latitude, like it or not.
The exterior fixtures were handmade brass, charmingly patinated in vintage verdigris but battered by New England winters, and in some case lacking unobtainium parts. For reasons known but to the shade of Nikola Tesla they ate increasingly rare incandescent bulbs at Tasmanian Devil rates. The new ones are generic visually, but contain el cheapo LED bulbs. They're not as instant-on as the incandescents they replace, but we've got to do something to get the electrical bill in this pile under control.
Suppose we could blog less. That uses a lot of 'lectricity, right? (Actually, it's the space heaters in the otherwise unheated garage that are killing us).
Got less book writing and book prep done than desired this week. But it was a good week for airplane progress, with the first plans-section's parts for the fuselage center section completing prep, so we'll probably be assembling fuselage structures this week.
In the meantime, don't bother us — we're busy slouching.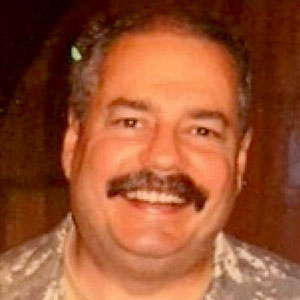 Kevin was a former Special Forces weapons man (MOS 18B, before the 18 series, 11B with Skill Qualification Indicator of S). His focus was on weapons: their history, effects and employment. He started WeaponsMan.com in 2011 and operated it until he passed away in 2017. His work is being preserved here at the request of his family.