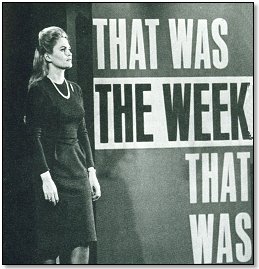 OLate, late, late. Sometimes we feel like the White Rabbit around here. We'll back date this post to maintain the pleasant fiction that we post a TW3 and Matinee every Saturday. (Would you believe, Sunday night?)
We do what we can.
The links are all live.
The Boring Statistics
This week saw a return to average volume from last week's 19,000 words. It was about 14,000. We put up 22 posts, up from 20.  The mean post was 620 words, driven down by a handful of very short posts. Comrades, we have overfulfilled five-year-plan: we continued to exceed our target of 19 posts (3x day x6 days +1 on Sunday). Comments were in the low 60s, below average. What we're writing isn't exciting you, apparently.
Most Commented Post of the Week
The most commented post was Don't Trust ATF? Neuther does the FBI. In all honesty, even ATF agents don't trust their own agency to do right by them. They seem to revel in hanging field guys, especially guys who have done a lot of undercover work, out to dry, while a manager can commit just about any violation of law and policy you can name — even supplying guns to criminals that are then used to murder other Federal agents — and only gets promoted.
No wonder you guys like to talk about this agency.
The Week in Posts
Here's the recap of our posts for this week:
How we did on last week's promises
Not as well as we'd like, but about as well as we usually do. The overdue and the underdelivered:
X A horror story from NJ promised originally now some four weeks ago.
X A major post on Gerald Bull's awesome space-capable artillery that seems to have entrenched itself on the back burner.
√ To post 3 x day x 6 days.
X To post a √ WWWW, a X TW3, and a X Saturday Matinee, before COB Saturday. Well, we did get them all up by Sunday.
X One back Saturday Matinee. No joy here.
We like that set of promises and are keeping the same ones!
For Next Week
Our goal remains:
to post three times a day, six days a week, of which:
one gun-tech post and one SOF, UW, or war-related post up daily.
a WWWW, on Wednesday.
a Saturday Matinee, and a TW3 before the week ends at midnight Saturday.
one back Matinee — at least.
See you with a TW3 on Saturday!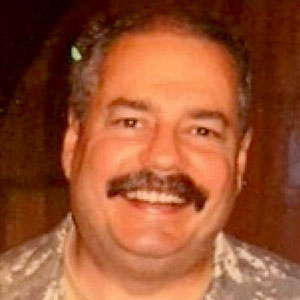 Kevin was a former Special Forces weapons man (MOS 18B, before the 18 series, 11B with Skill Qualification Indicator of S). His focus was on weapons: their history, effects and employment. He started WeaponsMan.com in 2011 and operated it until he passed away in 2017. His work is being preserved here at the request of his family.