The future of the USMC: there's a lot of 'crushing' coming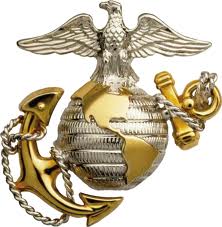 We're not Marines so we will not have the take on this that other Marines past and present will.   These are the briefing slides the Commandant of the Marine Corps, James Amos, used recently at the Marine General Officers School. This is, then, the boss's guidance to the next level of bosses.
We created this PDF from an original PPTX that we believe to be authentic. The PowerPoint was created by fast-tracked Harvard-grad-poster-child Marine Maj. Brandon Gregoire, currently at HQ, and last saved by a senior field grade officer that we have confirmed works in HQ Marine Corps Public Affairs.
The bottom line: a transformation from wartime Corps to peacetime Corps is coming; show is going to be elevated over go; examples are going to start being made.
The term Amos (or Gregoire and his other PR flacks) use is "reawakening." Some variant of that appears several times in the presentation — in contrasting bold red type.
The reason? On Amos's first substantive slide, he lays it out:
our institutional fabric is fraying…we need to take action today to fix it.

We have a behavioral problem within the Corps – a small, but not insignificant, number of our Marines are not living up to our ethos and core values.
Why, some of those no-goodniks are even reporting unlawful command influence to the IG! Burn 'em! The word "standards" in various forms comes up a half a dozen times, and the command emphasis is clear: you will meet the standards, or you will be, to use one of Gen. Amos's favorite words, "crushed."
The specific examples he cites are a mixed bag; some clearly refer to the courts martial he's tried to prejudge, others respond to his civilian leaders' bêtes noires, and others are just the metrics always used to bedevil peacetime officers: DUIs and personal appearance and grooming. On these metrics, which Amos proposes to elevate to the level of combat readiness as foci of command concern, "…we are faltering… we need immediate attention…" if the Corps is going to become a peacetime-focused force.
One is reminded of the Army's recent crackdown on that threat to good order and discipline, the tattoo.
The means of so doing is a top-down reemphasis on discipline, using NCOs as the delivery vehicle.  In the "Immediate Changes" section of the presentation, a great focus in on tightening up conditions in Marine barracks. Those include:
single NCOs are going to be re-installed in barracks as enforcers of zero-tolerance this and that, which is essentially a large pay cut and duties increase for single servicemembers alone;
this will be counterbalanced somewhat by increasing the staff duty burden on officers and staff NCOs.
Two NCOs on duty in every barracks, in Class B or C uniform, with no TVs or other distractions.
A "firewatch" on every floor of every barracks. This is traditionally used as a hazing ritual in boot camp.
Surveillance cameras everywhere in the barracks. Who will monitor these eyes is not stated.
Marines, tell us. Are the barracks such a Roman holiday that all this is needed? How long has it been like that?
And, coming from an officer whose reputation is not having his subordinates' backs, it looks like a lot of "catch-me, &%$-me" rules.
Some other requirements are less, well, Orwellian. For example, his demand that all officers and NCOs read two documents (Leading Marines [.pdf] and Sustaining the Transformation [.pdf]) is well in keeping with the service's tradition of reading lists and general enthusiasm for books. If the MCRP 6-11 and 6-11d we've linked to are indeed the ones the Commandant means, they're nothing new.
He wants units to be in a single barracks long-term, not the shuffle that has characterized the wars. This is what the units want, too.
And his hordes of duty officer and NCOs are going to be armed. In the light of the Navy Yard and Fort Hood massacres, somebody needed to do this. Very surprising it was Amos.
It does look like it's going to suck to be a sergeant or company grade officer for the next few years. These things do run in cycles, and you are about to enter the peacetime, zero-defects, worry-wart cycle. This is self-correcting in that it produces decision-shy, paper-obsessed, combat-dysfunctional leaders who will have to be winnowed out next time the wheel turns back to war.
Anyway, here's Commandant Amos's presentation. Make of it what you will.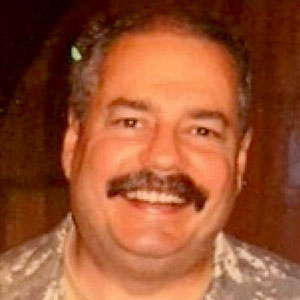 Kevin was a former Special Forces weapons man (MOS 18B, before the 18 series, 11B with Skill Qualification Indicator of S). His focus was on weapons: their history, effects and employment. He started WeaponsMan.com in 2011 and operated it until he passed away in 2017. His work is being preserved here at the request of his family.