The rain started at about eleven last night as we checked the perimeter and closed a forgotten garage door (to the stall full of airplane parts). Since then, it's fallen steadily for most of that time, although there have been a couple of embedded downpours. It's in the fifties (F, of course)  although the forecast hints that we might see 61ºF around noon for a bit.
Yesterday the plan was to spend it at EAA 106's annual Experimental Fly-In. It used to be the Canard and RV fly in, but now they've changed the name, because people thought they were only welcome to fly in and show off canard and RV's. There were some of each of those present, still (lots of RVs, actually), but there were also others: a Corvair-powered Zenith 601, a Lancair 4P, a GlaStar. A lot of the attendees were building and/or flying something.
We had to leave early, but did get a fascinating rundown on the Lancair 4P, an example of the way that the experimental world builds niche aircraft that the FAA would not allow a manufacturer to sell. The Lancair's niche is speed. It goes 270 knots in 75% cruise in the lower flight levels; door to door, this ship (based in Lawrence) can beat the misery of an airline cattle call to Florida by hours, by starting from closer to home, landing closer to home, routing around the damage to the body politic that is the TSA's corps of perverted payroll patriots, and never losing your bag. For the airline to beat you, door-to-door, you'd have to be taking a transcontinental flight where the airline's faster speed aloft can overcome its slow and inconvenient ground phases (and where the range forces the Lancair to come down to Earth for fuel). Still, it is a time machine, personal teleportation. The price of mastery of that domain? The challenge of operating what an Italian might call a macchina nervosa. The Lancair is slick and sensitive in pitch. Its controls are badly harmonized; twitchy in pitch, it's trucklike in roll. Its low-speed handling is weak and treacherous; speed is life, and you need to keep the angle of attack indicator in the yellow, or preferably green. Red is literally death. It is safe to fly if you are aware of were the monsters lurk and if you don't go there. Modern electronics, which include features that are also more advanced that the FAA lets manufactures install in type-certified aircraft, make it possible to fly such a machine as quasi-practical personal transportation. But it's not a machine you fly for fun; you fly it to go places where fun is waiting for you.
The Blognephew, a unique spirit whose pursuits of enlightenment are often foot wide and ocean deep, has previously been entirely indifferent to aviation. He sat for much of the show, a study in grumpy vexation, absorbed in a Rick Riordan book. Until, that is, he learned he might get a flight in a Real Airplane. In the end, he did. Whether this means he will find something in the physical world as attractive to him as young-adult fantasy novels and the various entertainment offerings of various glowing rectangles remains to be seen, but the horse has been led to the water. (Thanks, Bob Di Meo, you're a star, and so is your RV-8).
So, today, and this week, while rain slows progress of some home repairs and upgrades, we'll be messing about with machinery (3D printing, if we're successful) and catching up on the two posts still owed from yesterday — a movie review (in keeping with the aviation spirit, 2012's Red Tails) and a TW3.
We also may be undertaking a road trip to the Mothership in Fayetteville this week. That's still up in the air. It should not impinge overly on blog action.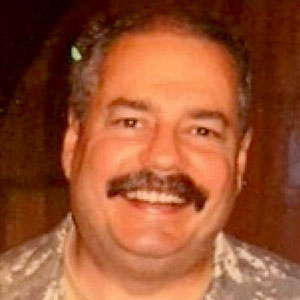 Kevin was a former Special Forces weapons man (MOS 18B, before the 18 series, 11B with Skill Qualification Indicator of S). His focus was on weapons: their history, effects and employment. He started WeaponsMan.com in 2011 and operated it until he passed away in 2017. His work is being preserved here at the request of his family.