Edward Cantrell had been around SF for a while; in August he came back from his sixth combat tour to the historic house where he lived with his wife Louise and daughters Isabella, 6, and Natalia, 4. He'd survived hazardous training, combat wounds, and more dangerous situations than any man ever expects to see. He didn't have the Bronze Star Medal — he had five of them. As a warrant officer in 3rd Special Forces Group at Fort Bragg, Cantrell knew that more combat tours were in his future, and understood that his career was a dice with Death.
What no one expected was for the man with the scythe to come to the frame-and-brick two-story home in Hope Mills.
It was shortly before 2 in the morning when Ed and Louisa woke up to a house on fire. SF men tend to take action, and they tend not to marry wallflowers. With the fire commanding their bedroom door, they leapt out the second-story window.
But the children! The girls were still in the house. The parents split up in a desperate attempt to save their kids. Louisa ran to a nearby nursing home to call 911, and Ed wrapped himself in a blanket… and charged into the burning house.
The 911 system logged the call at 1:50 AM. The firemen had only a mile to go. They arrived at a house fully involved in fire. Louisa and her neighbors were watching, waiting, hoping for Ed to come out holding his girls.
He never came out. After the fire was extinguished, the three bodies were found, all mercifully slain by smoke inhalation before the fire came to them.
The Fayetteville Observer has the most detailed story. More coverage at WRAL, MSNBC and NBC-17. But the bottom line is this, from the Observer:
Edward Duane Cantrell, 36; Isabella Cantrell, 6; and Natalia Cantrell, 4, died in the fire just before 2 a.m., according to the Cumberland County Sheriff's Office.
Louise Cantrell, 37, was treated for  smoke inhalation and survived. The family's only other survivor was their pet Rottweiler, Sasha, who has been taken in by neighbors for the time being.
It's normal for counselors to see to children's classmates, but the tragedy also shook normally stoic firemen. The sheer randomness of the fire — it does not appear to have been set — claiming a man who survived so much combat, and his innocent children, could shake anyone.
Ed Cantrell was not the first SF soldier to go down fighting against impossible odds, and he won't be the last. But there's something deeply disturbing about such an event happening in his own home. And while his Medal of Honor level heroism is admirable, its failure is heartbreaking.
Rest in peace, Chief. May God grant that you and your daughters are in a better place, together. And may good hearts and kind words bring some comfort to Louise.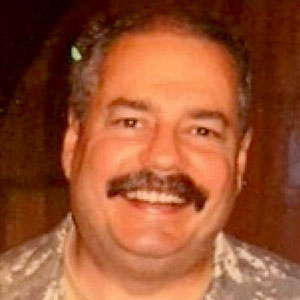 Kevin was a former Special Forces weapons man (MOS 18B, before the 18 series, 11B with Skill Qualification Indicator of S). His focus was on weapons: their history, effects and employment. He started WeaponsMan.com in 2011 and operated it until he passed away in 2017. His work is being preserved here at the request of his family.