10 Things about Murderers we Learned from "The First 48."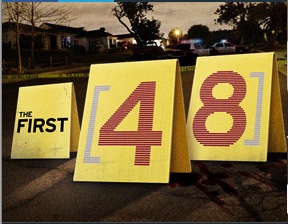 Unlike most TV cop shows, this one showcases real murders, and therefore, real murderers. Here are 10 things about murderers that you'll never pick up if you watch scripted TV shows, but any homicide cop could have told you:
Murderers are career criminals, usually. Criminals are generally pretty stupid people. For every Professor Moriarty in fiction, there's ten thousand full-retard street criminals in the Lifer Wing of the jug.
Most victims don't die for anything big. They are killed in petty disputes, or in the pursuit of de minimis thefts.
There's usually a lot of emotion involved in a murder. The exceptions are the robberies.
A robbery turned murder is not, despite the show and even the cops using the term, a "robbery gone wrong." It's a robbery gone one of the two ways the robbers expected it to go; if some armed robbers never kill any of their victims, that's strictly accidental. (This, then, suggests we ought to hit armed robbers a little harder in the sentence department; execution would work).
Victims' lives often parallel their murderers', closely. For example, those shot by dope peddlers are usually fellow dope peddlers. Others are victims of their own bad taste in romantic partners. A few had the bad fortune to own something shiny that caught the eye of Self Esteem Generation, who killed them to perpetrate thefts.
The younger the criminal, the more self-centered and depraved he or she tends to be.
The entitlement culture is often comorbid in these young robbers. Sometimes a victim is a "striver," trying to get ahead by honest means; the murderer never is.
Murder is a crime of bad neighborhoods, and the neighborhood is bad for the same reason the murders happen there: there's a lot of untended human pathogens there.
None of the murderers have ever been productive human beings, and no good can come of releasing them some day. It would be more humane to put them down like rabid dogs, not least for their future victims.
There is an uncomfortable racial element to murder statistics that is highly visible in these case studies, but it's hard to tease out any real racial effect from the pernicious effects of American urban and welfare policy.
There are also things we've never seen. We've never seen a murder done with a legally-bought firearm on the show. We've never seen a murder where the firearm precipitated the crime. (It may have contributed to hotheaded urban "disrespect" killings). We've never seen a suspect who turned out to be someone from the gun culture — considering how standard that plot point is in TV, it seems to be a screenwriter fantasy of a piece with the same guys' dread of "Eurotrash neo-nazis," a group which has the virtue, from Hollywood's viewpoint, of being too small and nonexistent to pursue a defamation action.
Because The First 48 deals with facts as they are, it's nothing short of amazing that it's allowed on the tube.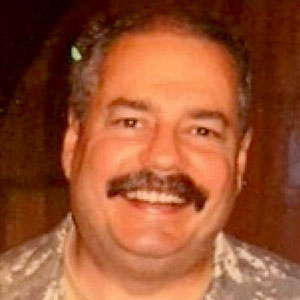 Kevin was a former Special Forces weapons man (MOS 18B, before the 18 series, 11B with Skill Qualification Indicator of S). His focus was on weapons: their history, effects and employment. He started WeaponsMan.com in 2011 and operated it until he passed away in 2017. His work is being preserved here at the request of his family.