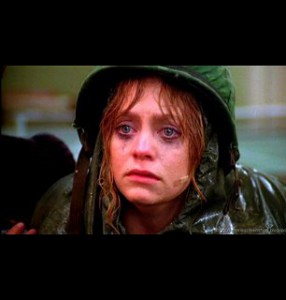 Put down the ropes, pard. Not that kind of roundup. We're going to round up a few Rangerette stories about how our military is doing, marching off into the bright sunlit uplands of the Future with the New Soviet Non-Gendered Person in the vanguard of the proletariat.
Or something.
Navy: Chick Stands Watch. Man Dies For It
First, you all did catch the quixotic attack on the US Navy by a guy who was apparently a common-and-garden-variety ex-con with, quite possibly, some mental illness. The Navy's in the deepest of deep denial, but the reason there's a good sailor dead, MA2 Mark Mayo, is because the Petty Officer of the Watch on USS Mahan was a slight woman who was overpowered by, and gave up her sidearm to, the intruding ex-convict.
You all know about NCIS? No, not the one on TV with the hot chicks and all, the one in the real world, with a bunch of wannabe detectives in polyester doubleknit pants? That one. It has the responsibility for the investigation. The head of NCIS is not some grizzled old admiral or even a Naval officer, but he's a gun-control ideologue, Andrew Traver, who was unable to get confirmed to his dream job as head of ATF, even by the Democratic Senate. Traver's a politician, not an investigator, and the most interesting story that's going to come out of this is what he buries and how he tries to bury it.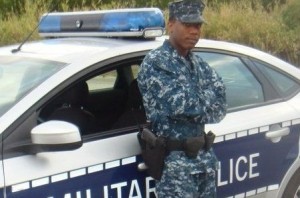 The first fact they're burying is the identity and even the sex of the overpowered Petty Officer of the Watch. If you look at news stories, like this one, they focus on the heroism of Mayo, who was forced to such an extreme by the failure of his shipmate. They don't mention that shipmate's name and are careful even not to use a pronoun that might let the news leak that our she-sailors are not all Gorgonic Amazons.
The events occurred in this order, according to preliminary reports (usual warnings about preliminary reports apply). These events took place on Monday, 24 March 2014, late at night.
Jeffery Tyrone Savage, who'd done time for, among other things, voluntary manslaughter, had no authorization to be on base, but he had a standard transport worker's pass, a Transportation Worker Identification Credential, and the gate guards passed him through. (This was not itself sufficient documentation, but the guards accepted it). He was driving a 2002 Freightliner tractor.
He also had no authorization to be on Pier 1 where Mahan was berthed, but his pass and his patter got him through there, too.
The last line of defense for a berthed ship is the ship's own quarterdeck watch. On Mahan, the watchstanders were armed. Several (two? three?) of the ship's watch approached Savage, suspicious of his behavior.
Savage attacked and disarmed the Petty Officer of the Watch.
Mayo reportedly dived in front of the PO. Savage fatally wounded Mayo with more than one shot fired from the Petty Officer of the Watch's issue sidearm.
Another armed Mahan watchstander, firing from aboard the ship, shot and killed Savage.
And… we are not making this up… the Navy called in grief counselors for the crew of USS Mahan. But there's really only one person on that crew who should need grief counseling. Or, to be more precise, survivor's-guilt counseling.
Might she have held on to the gun, if she knew the strange intruder was already a multi-time and a multi-time con? She might have tried harder, anyway. And she might still have failed.
A Side Note of Non-Rangerette Fail
Who issued Savage (aptly named guy) his credential? Who else, but the very Fortress of FAIL itself, the Transportation Security Administration. No one good, decent, moral, honest, ethical or intelligent has ever been employed by the TSA in any capacity whatsoever.
Go Army, Beat Navy… at Academy Beancounting
Once, Army was a football powerhouse. Of course, that was around 1950. Since then, you'd think the annual Little Big Horn that the Army-Navy game has become would inspire a new resolve in the Army that almost beat the North Koreans, that nearly defeated the People's Republic of Vietnam, and that almost won Afghanistan and Iraq. And that, after all, did eke out wins over Grenada and Panama. You'd think that the new Commandant would be determined his Academy would win… at something. 
And you'd be right. Because LTG Robert Caslen is determined to beat Navy where they're clobbering Army right now — in beancounting of women and minorities. Right now, the Navy is ahead in the very biggest statistic in Caslen's crabbed little world — they have 22% female cadets, and West Point has only 16%.
West Point's new superintendent said the moves — which include more outreach and the cultivation of competitive candidates — will help keep the storied academy ahead of the curve now that the Pentagon is lifting restrictions for women in combat jobs.
Translation: "more outreach" means dropping standards, and "cultivation of competitive candidates" means quotas and incentives. And dropping standards.
"We obviously have to increase the female population for a number of reasons. One is because there are more opportunities in the branches for the females," Lt. Gen. Robert Caslen Jr. said.
Explain how they help the US beat a Russian or Chinese army in, say Poland or Burma or Taiwan. Explain how they help the US beat Iran, should we have to fight there. Explain why the Russians, Chinese and Iranians will lose because their military academies waste time focusing on excellence instead of "diversity."
Women have been a presence at the nation's military academies since 1976. Female cadets here can grow their hair longer than the standard military buzz-cut and can wear stud earrings. But they carry the same heavy packs, march the same miles and graduate with the same second lieutenant bars the men here do.
They've let up on the male cadets that much, eh? Maybe Caslen can argue that he might have only 16% women, but he's way over 22% pussies. Of course, the womyn cadets don't see it that way:
"I carry the heavy weapons whenever we do field training exercises," said Cadet Austen Boroff, a woman who refuses to be out-soldiered by her male peers. "I'll take the machine guns, so I'm taking more weight."
Austen! Daddy wanted a boy, huh? Reminds us of the character Larry Correia named for an australian submachine gun, but Larry's character was named after the good one.
[D]irector of admissions Col. Deborah McDonald said there has been an increase in the number of female nominees.
McDonald is a sometime speaker at "diversity" events. Sisters gotta look out for themselves….
And the academy has begun targeting top-tier female candidates and guiding them through the demanding application process. They already do that for standout scholars, soldiers, athletes and minorities.
OK, so it is a hand-coddling affirmative action program. What did we tell you? Now they will say there are no quotas…
Caslen said there's no long-term goal yet for a percentage of female cadets. Also, final numbers on the incoming Class of 2018 won't be known until the new group arrives for cadet basic training July 2.
What did we just tell you? But there really are quotas…
But West Point, as of this week, has admitted 229 female applicants and as many as 36 other females from the academy's prep school will be considered.

"I have no concerns at all that we won't actually move right beyond the 20 percent mark," McDonald said. "It might even be as high as 22 percent."
So what's the quota, Deb? Just coincidentally, Navy's 22 percent?
Any other admissions secret weapons?
West Point women's lacrosse team is moving up to Division I in 2015, which also is expected to draw more interest from top female athletes who now choose other schools.
Ah yeah. Women's lacrosse. What will West Point do with its share of the TV sponsorship money? Put on The Vagina Monologues? 
In a 2012-13 affirmative action Supreme Court case, a group of "diversity" (of the bean-counting kind) -desiring generals and admirals submitted a brief for racial discrimination in college admissions.
While the Marines have had a lot of publicity for their publicity-hound female LTs who flunk out of Infantry officer basic school, females in the class that entered West Point last year, and all subsequent classes, will be allowed to go infantry if they choose, and they will still only be held to the lower sex-normed fitness standards.
What's more likely to succeed, counting beans or promoting merit? Everyone knows the answer to this, which is why the proponents are trying to redefine beancount ("diversity") as a form of merit, valuable for its own sake.
Exit question: Academy graduates incur a five-year obligation, unless they make a commitment (such as flight school) that extends it. Women can escape the obligation at their option if pregnant, but otherwise must complete it like men, unless injured. The most recent class that has passed their basic obligation date, then, will be the Class of 2008 (2009 is coming up). So the question is: excluding officers who extended their obligation, what percentage of the West Point women of the Class of 2008 are still serving? What percentage of the West Point men?
And How Do Non-Careerist Women Feel About Combat?
Well, nobody asks them, because this is a big project of the lesbo-feminist Official Sisterhood and is underway for the benefit of careerist ticket-punchers, who are attracted to the military for the power and the ability to inflict their passive-aggressive or just plain aggressive personalities on lower ranks who have to sit and take it. (Don't believe us? Meet Holly Graf. Let us Google that for you. The abominable Graf, by the way, got a break a man wouldn't get for assault and other crimes: full retirement at O-6).
The vast majority of female soldiers/sailors/airmen/Marines, who do vital jobs every day for reasons susprisingly similar, to you old-timers, to that of their male brothers and cousins who are also in uniform, don't want any part of it. Consider these lines from a non-military story that interviewed a female Army vet whose boyfriend pressed her to take a gun for defense:
What Jewell was trying to do, she said, was convince her to keep a gun for her own protection. He meant to show her that guns are safe.

Jackson, a U.S. Army veteran, said she's always felt uncomfortable around firearms.

"I don't like just the uncertainty of whether or not it's going to go off," she said.
That gal is the sort of female trooper who's not being interviewed. In the service, we saw lots of them (and men who were afraid of firearms, too, although the men tried to mask it). No doubt she served honorably and well, and did something useful while in uniform.
But the sisterhood thinks she needs to shup up, ruck up, and accept the Holly Graf level of leadership that comes from some of our ambitious academy women.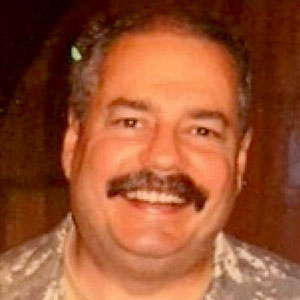 Kevin was a former Special Forces weapons man (MOS 18B, before the 18 series, 11B with Skill Qualification Indicator of S). His focus was on weapons: their history, effects and employment. He started WeaponsMan.com in 2011 and operated it until he passed away in 2017. His work is being preserved here at the request of his family.