Guam is a strange place. A few years ago, a Congressman was concerned that if more Marines were posted to the island, it might capsize — which says more about the intellects in Congress than it does about the island, we reckon.
But law professor Eugene Volokh has found a place where the old urban myth about "hands and feet registered as deadly weapons" is actually true: the US Territory of Guam. He quotes the statutes (law profs are always doing that!):
Any person who is an expert in the art of karate or judo, or any similar physical ar[t] in which the hands and feet are used as deadly weapons, is required to register with the Department of Revenue and Taxation.

A karate or judo expert required to register by the provisions of this Chapter shall be a person trained in the arts of karate, judo or other hand-to-hand fighting technique, whereby the hands, feet or other parts of the body are used as weapons, who shall have completed at least one level of training therein and shall have been issued a belt or other symbol showing proficiency in such art.
via 'These hands and feet are registered as deadly weapons … in Guam!'.
Then, if you whale the whey out of some islander with your kung-fu, hai-ku or what have you, you can be charged with aggravated assault. He didn't mention a penalty for not registering, although the actual statute says failing to register is a misdemeanor. It's hard to imagine Guamanian cops going from door to door seeking incriminating black belts.
But it is a reminder that the ultimate weapon is a trained human mind, the weaponized Brain Housing Group that's the key to employment of all weapons, including the weapons God gave you.
Volokh has some fun with the idea that Guam could make some serious money selling registration certificates to off-island karatekas. It's not like people aren't already doing that with utterly meaningless certificates. By all means Read The Whole Thing™.
Hey, we know ching-chang-bang. Does that count?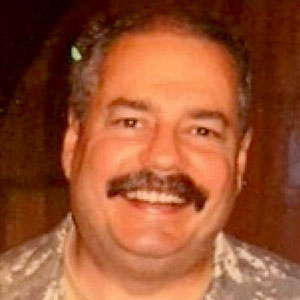 Kevin was a former Special Forces weapons man (MOS 18B, before the 18 series, 11B with Skill Qualification Indicator of S). His focus was on weapons: their history, effects and employment. He started WeaponsMan.com in 2011 and operated it until he passed away in 2017. His work is being preserved here at the request of his family.