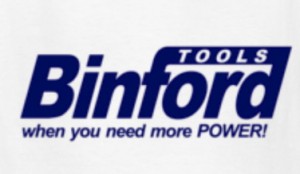 Last night's "Friday Tour d'Horizon" is still hanging fire at the moment, so we'll pull a little bit about tools out and expand it here.
(Naturally, that took us longer than expected… we kept getting lost in tool catalogs. Scrumptious).
Here are some places you might not have known or thought of for tools
Trick-Tools.com bills itself as offering "high performance tools for the fabricator." However, that does not mean it sells to the staff of the New York Times. It came recommended by John Saunders (of NYC CNC, which will be covered in the Tour d'Horizon), not Walter Duranty. This is metalworkers' hog heaven.
Eastwood.com has an automotive bent. Good options for polishing and finishing, especially.
Wicks Aircraft Supply and Aircraft Spruce are vendors that sell tools, materials and more to aircraft homebuilders. Lots of cool stuff, may be priced higher than at competitors, because if you're building an airplane, you gotta be feeeelthy reeech, right?. A third competitor, Dillsburg Aero Works, was always the best for 4130 steel, but has folded, and the link is to a story about since-deceased founder Charlie Vogelsong.
Aircraft-tool.com just sells tools. And they're organized the way an airplane mechanic expects to see them, so a gunsmith may find it frustrating. Check out the Steelman Bend-a-Light in the Test & Inspection category for something small but really useful on the bench.
The aircraft homebuilding guys are very inventive, as you might expect, and they're often inventing something new for sheet metal work, tube fabrication, or composite handling.
Gunsmith Specialty Tools
These are the standbys for gunsmithing tools, everybody should know them
Those links go directly to their Gunsmithing Tools sections.
Which vendor of these two you use seems a matter of personal preference more than anything. Brownell's may have a better selection (and certainly advertises more), but sometimes Midway has what Brownell's doesn't. Both seem to have excellent customer service (we've never had a problem with an order or product from either — you only really know customer service quality when you've experienced a problem and their resolution).
The best feature of both is, in our opinion, the frank reviews from other users like you. Unlike Amazon (for example), Brownells and Midway both seem tolerant of customers recommending something other than the reviewed product (probably because odds are good that they sell the recommended product, too).
Our Favorite for Metal Cutting Machinery
Little Machine Shop. Look, anyone can sell you a Taig (or their house brand) lathe or mini-mill. LMS will hold your hand more than any of them, and they have add-ons for their version of the Taig that take care of a lot of the things you'd experiment with.
(Not to be confused with Micro Machine Shop, which is a free educational site that's excellent).
Some people like ToolsNow, which we don't know anything about, or Grizzly (Grizzly tools go considerably higher-end in both cost and size, but they're still Chinese imports. NTTAWWT; you just have to know the limitations).
Best for one-use, non-precision tools, but unbeatable on cost:
Harbor Freight Tools: if they had a slogan, it might be "cheap stuff cheap." There are honest reviews of the products available on the site, though. You can really save on things like tie-down kits where ten-thousandths precision and lifetime durability is not part of the requirement.
Cutting tools, etc:
Don't monkey with imported cutting tools unless you really know what you're doing (some Chinese tools are great, some are horrible). If you don't know what you're doing, and don't want your education to include things like badly formed cutting edges and tools with enough runout you can see them wobble in your spindle, buy Made in USA from vendors like these:
MSC Direct (we have the most experience with them).
Grainger (they have a great "find the right end mill" tutorial and cheat sheet — click on Show Information).
McMaster-Carr (no fixed metal-cutting machinery, but fabrication tools and all kinds of expendables, raw materials, etc).
These guys' catalogs are huge. (For instance, MSC has 865 items under Milling Machines — over 500 of them machines, not attachments). We use MSC only because Justin Halford at CNC Gunsmithing recommends them in his AR tutorial. For any of them, you can get on a mailing list and receive periodic specials, etc. MSC's catalog doesn't seem to load in Safari, nor do their specials brochures.
Wrapping Up
We're probably missing some good sources. Our problem with tools is that we want one (or more) of each. And we have to know our limitations, which include lacking the skills to operate all of these to best advantage. While it's fun learning, sometimes it's a lot faster to pay the guy who's already mastered the tool. Eh?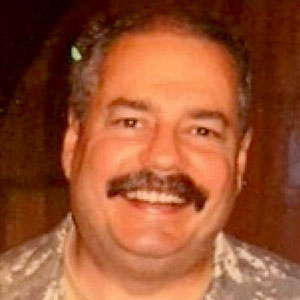 Kevin was a former Special Forces weapons man (MOS 18B, before the 18 series, 11B with Skill Qualification Indicator of S). His focus was on weapons: their history, effects and employment. He started WeaponsMan.com in 2011 and operated it until he passed away in 2017. His work is being preserved here at the request of his family.