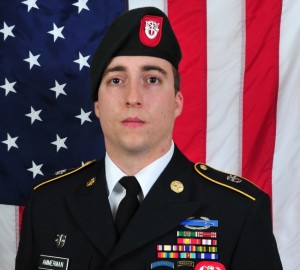 It's a good day to reflect on the days past, the fellows served with, the ones still serving, the families still waiting.
The families whose wait never ends.
Another SF guy got whacked recently. None of the papers really noted it; his hometown did, that's it. Remember when every new combat death was "a Grim Milestone" in the press? Well, since their boy was sworn in, those milestones got a lot less grim — or a lot less newsworthy — in the somewhat suspicious judgment of the Acela Corridor monoculture that would tell you what's important.
You know, like made-up "rape culture" on college campuses that, on examination, turn out to be some of the safest real estate in the entire nation, with the exception of cop bars and gun shows. The "rapes" turn out, when investigated, to be a flowering of vestigial shame after bad mating judgment, in most cases.
And then there's the protesters, largely pasty-white well-off bums chanting "Black Lives Matter!" as if anybody thought they didn't, all bent out of shape that the police have killed some black criminals. And in New York, blocking an accident victim's livesaving path to Bellevue, the trauma center best suited to treat his traumatic leg amputation.
He was a black guy, we're told. It's Black Lives that matter, not this one lower-case black life. We fail to see the distinction.
It's interesting that the more the trust fund babies at expensive colleges whine about being oppressed, the less clue they have about the real oppressed in the world — and the real liberators setting them free.
Like that SF guy who got whacked this month. The guys from his unit and from his SFQC class remember him as a great guy. His name was Matt Ammerman, he was from Noblesville, IN, and he served in the 7th Special Forces Group. He had two combat tours in the infantry before going SF as a communicator (18E). This was his first tour in SF. He was 29 and is survived by his wife Emily, his brother Anthony, and his parents. Aside from local news and veterans' or military sites, not a peep about him.
Or the several other SF soldiers who sustained wounds in the same action in Zabul Province. They're not useful to those infected with the Acela virus, so they treat them as if they don't exist.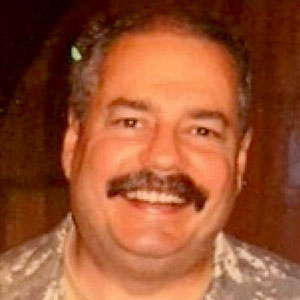 Kevin was a former Special Forces weapons man (MOS 18B, before the 18 series, 11B with Skill Qualification Indicator of S). His focus was on weapons: their history, effects and employment. He started WeaponsMan.com in 2011 and operated it until he passed away in 2017. His work is being preserved here at the request of his family.