The following very brief video (00:35) shows some proposed designs for subcaliber fin-stabilized rounds for 12-gage shotgun.  Previous attempts at discarding-sabot ammunition failed because the sabot failed to separate, yielding an unstable, tumbling (and velocity- and energy-shedding) projectile.
In an attempt to work around the sabot problem, he's discarded (no pun intended) the sabot and instead increased the fin thickness, making the fins bore-riders. These new rounds haven't been fired yet, but we can pretty confidently predict weak results.
The previous rounds were made in many different types (here's the project's imgur page) but generally produced disappointing results. It's unlikely the low-pressure environment in a shotgun can produce enough velocity to make these projectiles effective at any range, and it's even less likely that the various resin and nylon parts can either produce a bore seal and sufficient velocity, or accuracy.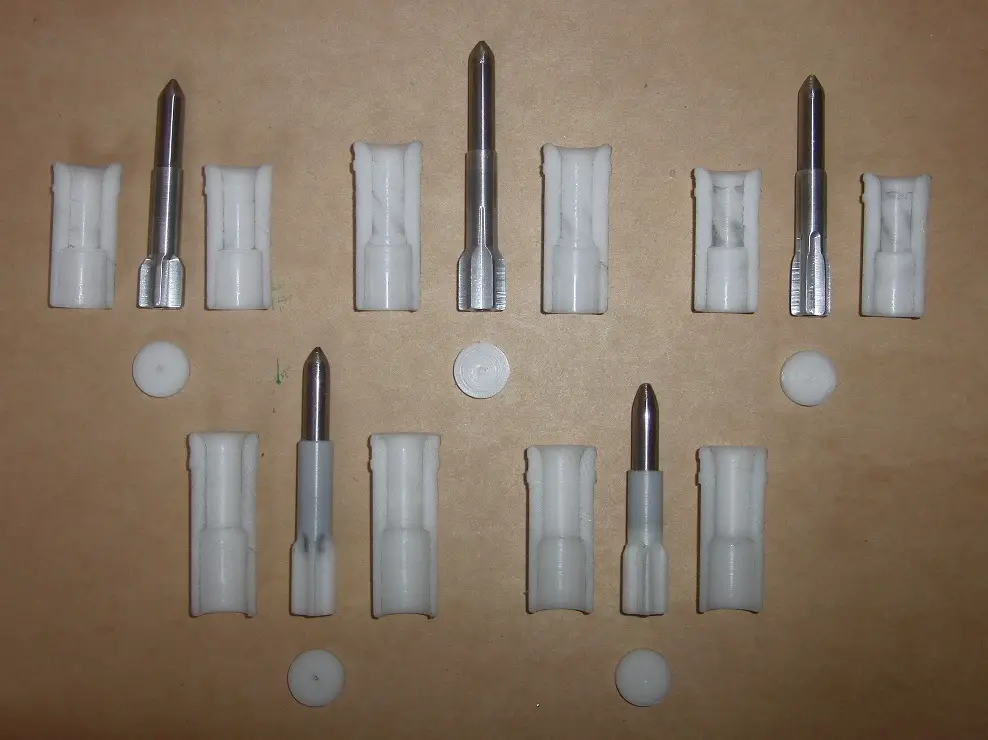 There's a lot of work in these hand-machined parts. Here's a video look at what goes into manufacturing a penetrator from a stainless-steel bolt.
And here's a resin-cast version of the fin-set part, which was intended to replace the white delrin parts.
While we admire the guy's ingenuity and diligence, his aerodynamic savvy is not in the same league. Pro tip: learn what a Reynolds Number is, and you'll understand why it's working against you here.
Also, there's a ton of literature on sabot separation, if one seeks it. Trial and error is great, but the reason we can sustain great efforts as a species is because today's trial stands upon the lessons learnt from yesterday's.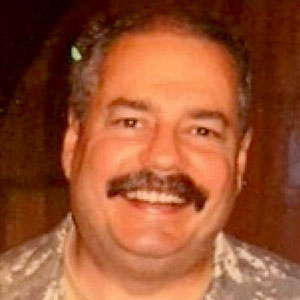 Kevin was a former Special Forces weapons man (MOS 18B, before the 18 series, 11B with Skill Qualification Indicator of S). His focus was on weapons: their history, effects and employment. He started WeaponsMan.com in 2011 and operated it until he passed away in 2017. His work is being preserved here at the request of his family.