Here's the deal that's currently on. Tuesday they let us know that they're down to 50 of them left, so they might be gone by now.
And here's what it can do. Duel 1: 350 Yards, Off Hand, on a windy Texas day. Bruce Piatt is a National Champion — dude can shoot. But he gets one miss and one on the edge. (He's using decent combat gear, including what looks like an FN carbine, and a 4×32 ACOG). Taya Kyle was at the time a novice shooter. She puts two in center of mass, using the Precision Guided Weapon.
Here's a capability that you just don't have without the PGM. Duel 2: Blind Shots, 200 Yards. Being able to engage the target without exposing yourself to enemy observation and fire is a completely novel thing. Sure, we've seen Talibs shoot at our guys like this, but these "Blind Shots" are aimed shots.
Yes, this is a completely unfair test, because it asks Bruce Piatt to do the impossible. With the ShotGlass, for Taya Kyle it's possible.
Several of you have asked, why not spend the money on training and improve your skills? Bruce did that. He's world-class good. (Yeah, soldiers and Marines shoot at this distance, but we're shooting larger targets, and from a prone or foxhole supported position.
Taya didn't do that, and yet, by exploiting the technology, she outshot Bruce. That is not to say Bruce's skill acquisition was wasted time! After all, he's lethal without all the gear. And he'd just be even better (more accurate and faster) if he was using the technology.
What use is Tracking Point? When we first started writing about it, we reminded you all of something Ben Franklin said. During his residence in Paris, one morning he was on his way to see an ascent of the pioneering French aeronauts, the Montgolfier brothers. And an intelligent lady, bemused by the American's enthusiasm for this novel applied science, asked the great man, "What use is it?"
"My dear lady," the prescient Philadelphian replied, "what use is a newborn baby?"
A century from now, weapons that don't range and track targets for you, whether you're a soldier or a hunter, will be nostalgia items, like muzzleloaders today.
Update:
Here's the Shooter's Calculator, a way to work your dope (at least initially) if you're still doing the math somewhere other than inside your Tracking Point Precision Guided Weapon. Sent in by a reader who prefers to remain anonymous.
Update II:
If the embeds do not work (at least one Eurostani reports they are blocked at his location) then these raw HTML links to Vimeo might work.
If the raw links don't work, we don't know what to try next.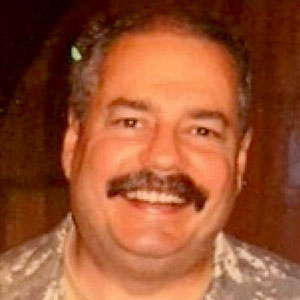 Kevin was a former Special Forces weapons man (MOS 18B, before the 18 series, 11B with Skill Qualification Indicator of S). His focus was on weapons: their history, effects and employment. He started WeaponsMan.com in 2011 and operated it until he passed away in 2017. His work is being preserved here at the request of his family.