It's not getting a ton of national media, but there are hundreds of fires in the tinder-dry mountains of Tennessee and western North Carolina. These are two parts of one video, showing the escape of one Michael Luciano, another guy and a dog named Red from fires in Gatlinburg. We think we've got them in the right order (warning, NSFW but understandable language). The first one ends with a tree blocking the road, and an attempt to run over with the truck:
We believe this to be the next element of the same escape. Just under three more minutes, more NSFW language, especially when they come to a car whose driver has frozen in the road:
Some thoughts:
While the camera exaggerates the bad visibility, you really can't see anywhere near a fire.
That smoke is also full of toxic, invisible gases.
No one is coming to rescue you, when you live out in the woods and the mountains.
Ask yourself if the terrified driver in the car could have made it over the trees that Michael's truck cleared.
There are several places in the video where one small error would have stranded even an off-road capable 4×4. How many of us have recovery equipment in our vehicles? (We think there's an avalanche shovel, a relic of climbing days, and a coil of rope in our regular car).
How many of the owners of these homes — mostly second homes, cabins — had irreplaceable heirlooms in them?
You wonder how many pets got left behind. You can hear the dog Red's labored breathing in the first video. You don't want people dying to save dogs and cats (and horses!) but what do you do when, as the Luciano tape notes, you had no warning, and nothing was on the radio or TV until the fire was upon you?
Nothing you can do to prepare your property will protect it from a fire like this.
Professional firefighters are highly limited in what they can do to fight a fire of this magnitude. At one point, someone in the truck says, "They're not even trying to put it out." Of course not. They're trying to do things that they conceivably can do. Saving these homes and this section of forest is impossible. 
Not living in the wildfire beaten zone of the mountain West is a double-edged sword. It means you seldom get fires like this, but it also means that after a couple of years of below-average rainfall, the whole forest is ready to go FOOM and nobody's been building with a view to fire safety like they do where fires are an annual or biennial event.
The cabins are burning where the forest isn't yet, because the flashover temperature of some part of the cabin was reached. That's pretty normal — fire is lazy and burns the easy fuels first.
The professional forest managers' preference for letting the growth go completely wild, and let nature manage the fuel, has its consequences. This is how nature manages the buildup of inflammable fuel in the forest.
Germany doesn't have wildfires. If you've ever been in a German forest, you understand why. (It doesn't hurt that the climate is usually temperate and humid with plenty of precipitation, but then, so is Tennessee).
While fires like this can be started by electrical storms, or careless campers, most of these fires are thought to have been deliberately started.
Once they're going, though, they're a Force of Nature. Man stands against Nature at his own peril.
This was an extremely narrow escape. It was made possible by a sturdy truck, a timely (well, maybe not timely, but not too late) decision to go, and the blind luck of an open road. The lives of the people in this vehicle stood on a tripod, of which only two legs were at all in their control. Relying on blind luck (or Divine Providence) often works, but it's never guaranteed. When wildfires rage in your community, it's probably a good time to go stay with friends or relatives hundreds or thousands of miles away. The whole world never burns at once.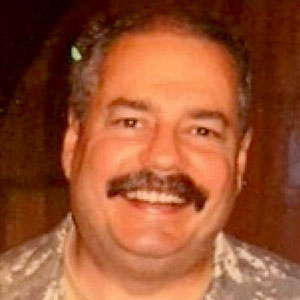 Kevin was a former Special Forces weapons man (MOS 18B, before the 18 series, 11B with Skill Qualification Indicator of S). His focus was on weapons: their history, effects and employment. He started WeaponsMan.com in 2011 and operated it until he passed away in 2017. His work is being preserved here at the request of his family.