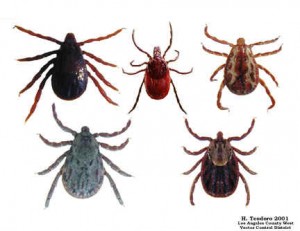 Politics, n. From Greek poly-, "many," and ticks, "small bloodsucking arthropods." – Ed.
First, the good news: Fidel Castro is still dead, getting the guided tour of Hades from Che, and his "revolution," which yielded a primitive absolute monarchy in all but name, is at death's door. His elderly, sickly brother is soon to check out himself, and the next generation's pampered family members being weaker of character than the crowned heads of Europe in 1914, Cuba may soon be a republic in more than just name.
Second, the bad news: the brothers Castro have no end of admirers in the Western elite, probably for their raw and brutal exercise of power rather than despite it. There are no end of fawning articles, to the point where they make the groveling Justin Trudeau look skeptical; we were reading one about "Fidel Castro and the Jews" that proclaimed him the great protector of Cuba's Israelite diaspora, despite having driven over 90% of them into exile, the remaining handful into poverty (like everyone else), and sponsoring and arming anti-Israel and anti-Semitic terrorism globally. But the (presumably Jewish) author of the piece seemed to think he was great for the Jews. By that standard, you might as well call Hitler "rabbi."
Just 'cause a guy hates Christians, doesn't mean he's good for Jews. That's not how atheistic Communism works, kid.
Anyway, now that we've established (or really, a half-century of other, better writers have established) that Castro was bad for believers, unless the godhead they believed in was him, we might as well do like all those Woody Allen type New York nebbishes do, and write about, "Was he good for us?" By "us," of course, meaning the People of the Gun. And the answer, of course, is, "Hell, no." Here's Larry Pratt at GOA, eight years ago (bold is our emphasis):
A look at the history of Cuba should make us run screaming in terror from anything smacking of socialism. Brain surgeon Miguel Faria has laid it all out for those who will check out his book Cuba in Revolution.

Faria is a refugee from Fidel Castro's socialist "paradise." He still has family trapped inside that socialist island prison — a prison that has imposed draconian gun controls throughout the island. Any prison will attempt to achieve total control of guns and restrict their possession to just the guards. Well, it turns out that the most effective tool for gun control in Cuba is the poverty spawned by socialism. Nobody can afford a gun.

Communist Cuba offers an interesting parallel to Nazi Germany. Both Hitler's Germany and Castro's Cuba were preceded by regimes that imposed gun control to keep guns out of the wrong hands. In both cases, gun control failed to keep the bad guys from getting all the guns they wanted and using them to consolidate their grip on power following seizure of the reins of government.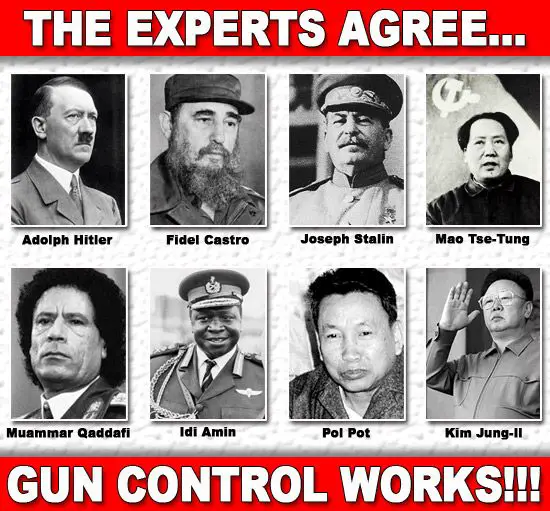 Hitler took several years to disarm the populationusing gun registration lists, but Castro moved against private gun ownership the second day he was in power. He sent his thugs throughout the island using the gun registry lists — compiled by the preceding Batista regime — to confiscate the people's firearms. Different tactics, same objective. A defenseless people don't give the all-wise leader any lip.,
So, perhaps you see American gun controllers as potential Castros, who lust for power. Some of them certainly are (Charles Schumer, come on down!). But many of your opponents in this are people of good will who happen to dislike guns and find blaming the firearm more psychologically comforting than facing the unpleasant fact that real evil walks in the world. It is no accident that there is a strong correlation between gun control and atheism, because true evil is more easily and clearly understood by people with a theistic viewpoint. (That is not to say that all atheists are anti-gun, not by a long shot. A pro-gun position can be reached by pure reason).
But while thinking gun rights supporters believe that opponents may ave committed an error of reasoning, gun rights opponents, often deprived by their atheism of any ability to understand true evil, reach a conclusion that our opposition is somehow the product of paid activity. So professional career left-wing and anti-gun PR executive Shannon Watts, a paid agent of Bloomberg,, often accuses her opponents of being paid by the NRA (dang, where's my check? I pay them) and the NRA being paid and controlled by the gun manufacturers, because that's the only way that they can understand people being so "wrong" as we are. Alternatively, they use the rubbery terms of the squishy semi-science of psychology to suggest we're ill.
It so turns out that, in that, too, the psychological denormalization of dissent, there's a parallel with Castroism. Pratt again:
Another parallel between Cuba and Nazi Germany is the prostitution of psychiatry. Psychiatrists were willing tools of the Nazi regime to "diagnose" opponents as mentally ill. Cuba is no different. And the mental hospitals are horror chambers where victims of the Castro thugocracy are drugged into submission. Alternately, they are electro shocked into compliance.
Of course, if you're a religious believer, you probably already are using a handy bin your faith provides — "evil" — to classify folks like the billionaire brothers Castro.
But their motivations matter only to the extent that understanding them is useful for defeating them. Because their defeat is a necessary precondition to the survival and success of that greatest of human conditions, liberty.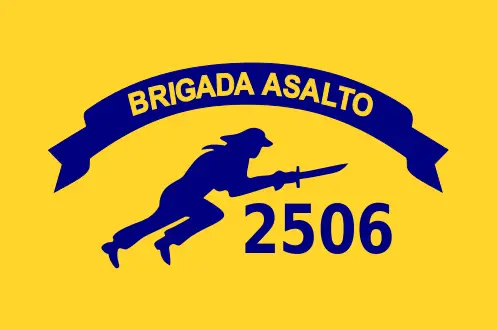 ¡Viva Libertad! ¡Viva Cuba Libre! ¡Viva Brigada 2506!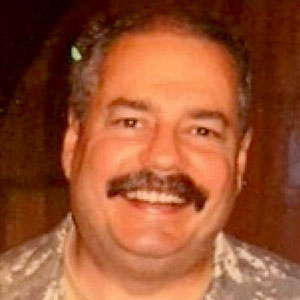 Kevin was a former Special Forces weapons man (MOS 18B, before the 18 series, 11B with Skill Qualification Indicator of S). His focus was on weapons: their history, effects and employment. He started WeaponsMan.com in 2011 and operated it until he passed away in 2017. His work is being preserved here at the request of his family.