MPX Price …Going Up!
Word at SHOT was that the MPX versions that are shipping — pistol, carbine, and SBR — are selling well, but that the company was planning to raise prices by $300 a unit, and to delete the accessories that used to come with one: QD sling, cleaning kit, etc. The backup iron sights are still included, as is one magazine. Source of that "word"? The staff at the SIG booth!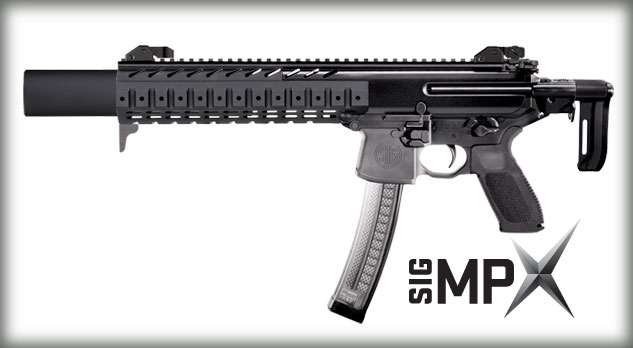 In 2015, when MPX pistols began to ship, Max Slowik wrote in Guns.com:
Along with the announcement SIG is publishing the official MSRPs. The base SIG MPX-P is listed at $1,576, the SIG MPX-P-PSB at $1,862 and the  SIG MPX SBR at $2,062. While guns often retail for less than suggested prices, we don't expect that to be the case with the MPX for a while until demand drops off.
The numbers on the SIG website have already changed, although the price increases are less than $300 a unit. Here's a table of what's what.
SIG MPX Models
List Price
SKU
MPX Model
2015
2017
Δ Price 2017-15
MPX-P-9-KM
MPX-P Pistol
$1,576
$1,852
$276
MPX-P-9-KM-PSB
MPX-P-PSB Pistol with SIG Brace
$1,862
$2,084
$222
MPX-9-T-KM-SBR
MPX SBR 8″ Short-Barrel Rifle
$2,062
$2,123
$61
MPX-K-9-T-KM-SBR
MPX-K SBR 4.5″ Short-Barrel Rifle
$1,957
n/a
MPX-C-9-KM-T
MPX-C 16″ Carbine
$2,016
n/a
© 2017 Weaponsman.com
Friends asked a SIG rep, "Why?" The booth guy didn't know, and called someone else over, who said, and we quote: "We're not making enough profit at the present price." So presumably they're making some profit on an MPX, and the $200-300 price increase and the deletion of $50in accessories should drop right down to the bottom line. (They don't expect many buyers to use the online accessory discount vouchers).
For comparison's sake, the MSRP on the CZ Scorpion Evo 3 S1 pistol is $849 in black and $899 in FDE. The carbine version is $999 (muzzle brake) and $1049 (fake suppressor). There is no factory SBR.
Humility and a Sense of Honor
That's what Lee Williams said he found at the SIG booth after the MHS M17 selection was announced. One of the SIG personnel told him the contract was "daunting," and they're going to be busy. Read The Whole Thing™ and the rest of Lee's SHOT coverage.
Humility and a sense of honor today at the Sig Sauer booth
Andrew Branca on the SIG Buy: $207/each
Andrew had an interesting write-up at Legal Insurrection, the most interesting parts of which to us were (1) that he's been carrying a 320 for a while, and really likes it, and (2) that according to sources of his (how come our sources didn't have this?) the Army is paying for the SIGs (exclusive, we presume, of such accessories as suppressors) only $207 a pistol.
That might explain where the extra $300-400 per MPX is going.
Andrew is also a rare user of a manual-safety SIG, and that brings us to…
What a SIG P320 Safety Looks Like
Because most of you haven't seen one in the flesh-and-blood (or steel-and-polymer), here's an excerpt from the P320 Manual.
4.2 Manual Safety Equipped Pistols

The SIG P320 is offered with an optional ambidextrous manual safety. The manual safety mechanically blocks the movement of the trigger bar so the trigger cannot be pressed to the rear.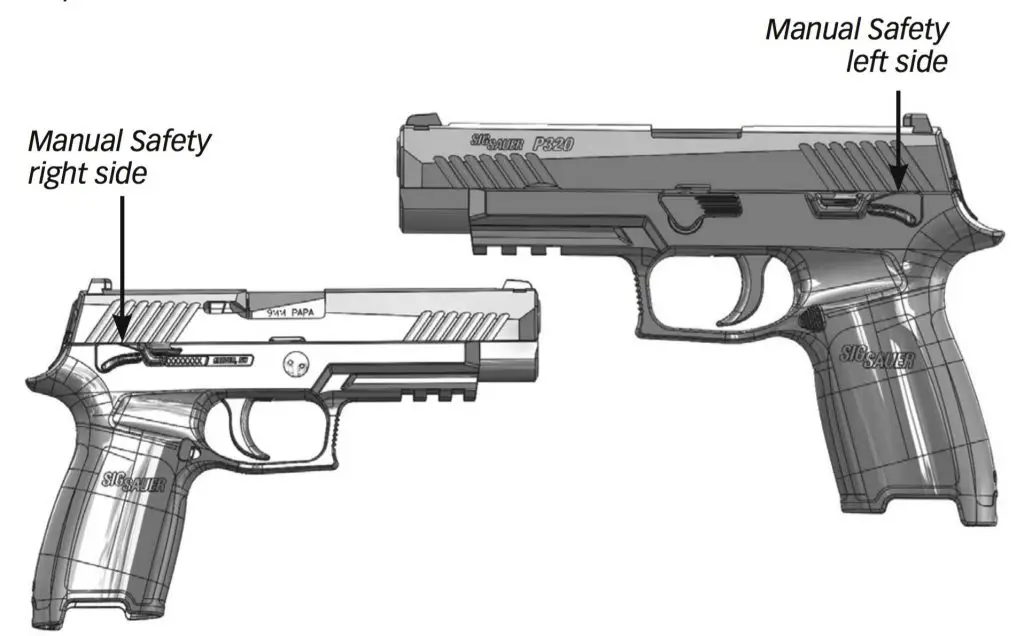 To engage the manual safety, rotate the safety lever upward with the thumb of the firing hand. The manual safety is ambidextrous. Pressing up on the lever from either side will rotate the opposite lever upward, engaging the manual safety. The slide can still be manipulated with the manual safety engaged.
If your P320 is fitted with a Tamper Resistant Takedown Lever, removing the grip module is not authorized. You must evacuate the pistol to the next authorized level of maintenance to have this performed.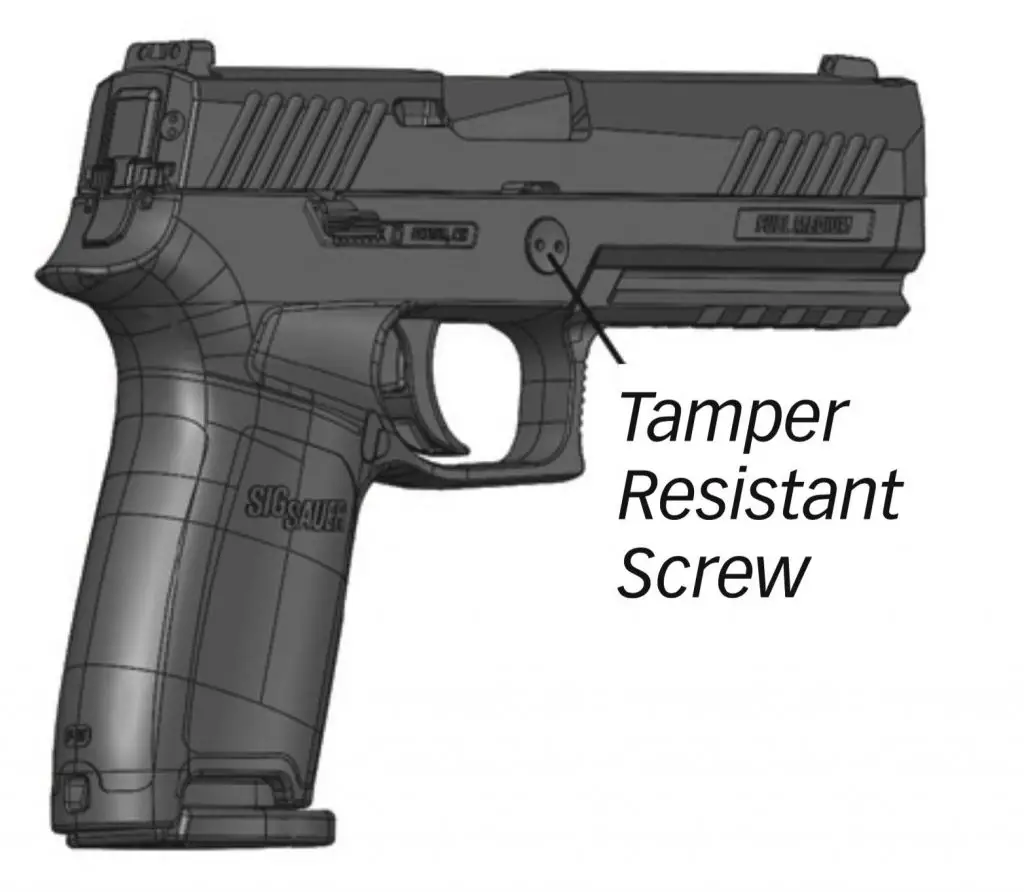 This certainly seems like something put in place for police agencies and military services, to prevent the Incredible All Destroying Lance Corporal from monkeying with the pistol. The Tamper Resistant Lever needs a tamperproof spanner screwdriver or bit to be removed, marking it as an armorer job rather than operator maintenance. (It would be a rare gunsmith who doesn't have a set of these screwdrivers, these days. Several manufacturers use them on non-user-maintenance parts). No idea if the military's M17 pistols will be equipped with this feature, but it would not be surprising.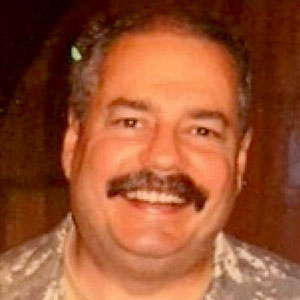 Kevin was a former Special Forces weapons man (MOS 18B, before the 18 series, 11B with Skill Qualification Indicator of S). His focus was on weapons: their history, effects and employment. He started WeaponsMan.com in 2011 and operated it until he passed away in 2017. His work is being preserved here at the request of his family.