Have you ever been seized with a desire to lick a telephone pole in subzero weather, just to see if your tongue will really stick to it? No, we neither. But they walk among us. One of them, sixth-grader Maddie Gilmartin, now knows the answer.
She might do other foolish things in her life, but it's a safe bet she's never going to do that again.
[T]here was no dare involved. Maddie's a kid who was just curious and learned the hard way.

Her parents hope other kids will realize the dangers and not make the same mistake their daughter made.

"It was just completely innocent," Shawn said.

Maddie said her tongue now aches and feels like it was stung by a bee, but otherwise she's doing fine.
via Lesson learned: Your tongue really will stick to a flagpole | New Hampshire Public Safety.
To us, the most amazing part of the story is that nobody was able to unstick the poor girl without calling the authorities. Police responded. Someone called a relative who worked in a hospital, and she in turn got a doctor's opinion.
About 10-15 minutes into Maddie's ordeal, her parents — with the encouragement of the cops and ER doc — poured hot water on the interface between the 98.6º girl and the -4º or so pole, and Maddie was freed. Taken to the ER, she learned she's going to hurt for a while — and recover. She then went home.
She seems like a bright child, in case you needed any more proof that bright people can do dumb things. It still kind of amazes us that someone can live in New England and not know (1) not to touch bare flesh to bare metal, and (2) how to unstick the twain if you ignore (1).
Cold weather has probably killed more people that automatic weapons, in the long and tragic history of the human race. Every winter a few people neglect the most basic precautions, so removed we are from the necessities of survival; and they wind up as a tragic "froze to death mere feet from safety" story. The survival mantra is water, food, shelter, but in New Hampshire in January the elements will gun you down before dehydration even reaches for its gunbelt.
And yet, that environment, as inhospitable as it is, is readily survivable if you're dressed and prepared remotely adequately. Survival begins in the mind.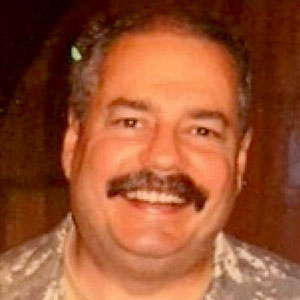 Kevin was a former Special Forces weapons man (MOS 18B, before the 18 series, 11B with Skill Qualification Indicator of S). His focus was on weapons: their history, effects and employment. He started WeaponsMan.com in 2011 and operated it until he passed away in 2017. His work is being preserved here at the request of his family.