Riddle us this: someone shot a cop, everyone knows who did it, but no one is charged. What happened?
His partner shot him.
A BART police officer was fatally shot by a department colleague Tuesday afternoon during a probation check in the East Bay, according to the Alameda County Sheriff's Office.

KRON has confirmed that the officer, Tom Smith, 42, of Hayward, was a 20-year veteran of the BART police department.

"BART has been informed that one of our officers has died from wounds sustained during a shooting earlier today," BART officials said.

The shooting was reported at 1:03 p.m. at the Park Sierra Apartments at Iron Horse Trail at 6450 Dougherty Rd. in Dublin.

Smith and several other officers had forced their way inside one of the units during a probation check when the shooting occurred. The subject of the search was on probation for a crime committed on BART property and was not at the residence at the time of the incident.

Both officers were wearing bullet-proof vests, according to officials.

Smith was transported to Eden Medical Center where he died from his injuries. The identity of the officers are not being released at this time.

Officials said that today's fatal shooting is the first time a BART officer was killed in the line of duty.
via BART Police Officer Fatally Shot By Fellow Officer « KRON4.
BART police are transit cops in San Francisco. The department at first refused to ID the shooter, except to say that he's a 10-year-veteran and "extremely upset" — so upset that Chief Kenton Rainey wasn't pushing to interview him. The shooter was later identified as Detective Michael Maes, also a veteran (12 years at BART and 14 at a previous department).
Maybe he mistook his partner for someone else, the Sheriff's Department's sergeant JD Nelson said. Or maybe it was just a negligent discharge. Nelson, the Alameda County Sheriff's Department charged with the investigation, and Chief Rainey don't seem to be in a hurry to find out.
Hey, maybe he and his lawyer just need more time to get their story together.
Tom Smith is out of time. Selection and training of police officers has consequences. And a culture of impunity for reckless negligence also has consequences.  For 40 years, the BART PD got away with it. It probably doesn't seem worth it now.
Exercise for the reader: find a cop fired for a negligent discharge.
UPDATE I: Media Report
Rainey also would not address media reports, citing anonymous sources, indicating that Smith was shot by a startled Maes when Smith exited a different door from the one he entered during the search. The apartment's bathroom has dual entrances, according to its floor plan.
Maes, the shooter, was reportedly not only a co-worker but a friend of Smith. Maes fired one shot and Smith was hit once in the armpit area (outside the coverage of his vest). The chief has now put tighter restrictions on when the unit in question can serve search warrants, and who must sign off on such searches.
(Note the common result here: actions that would not have prevented the mishap being taken, for the sake of Do Something!! At times like these, don't just do something… stand there. Then figure out if there is something you can do that would have prevented the shooting — like stress inoculation training, and force-on-force with lots of shoot/no-shoot calls, for all officers).
Finally, the press is insinuating that the uniformed officers' vest cams were turned off at the time of the shooting.  This may just be press boo-jit. But if it was really so, that's a real dumb move — cameras have saved a lot more officers from false accusations than have exposed real wrongdoing, probably because false accusations are a lot more common that real wrongdoing. (Was there ever a miscreant lugged that didn't cry out, "Police brutality!"?)
UPDATE II: Memorial Fund
If you would like to help the Smith family, an account has been set up:
The Tommy Smith Memorial Fund has been set up at Wells Fargo Bank. Deposits can be made at any Wells Fargo Bank, Account # 5148561086 under Kellie Smith. Or they can be mailed to:
Tommy Smith Memorial Fund C/O Wells Fargo

11020 Bollinger Canyon Road, Suite 1

San Ramon, CA 94582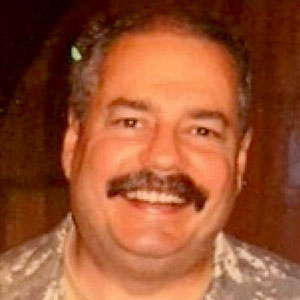 Kevin was a former Special Forces weapons man (MOS 18B, before the 18 series, 11B with Skill Qualification Indicator of S). His focus was on weapons: their history, effects and employment. He started WeaponsMan.com in 2011 and operated it until he passed away in 2017. His work is being preserved here at the request of his family.