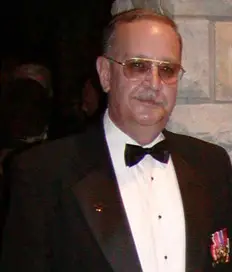 This is in the phony category, but there was nothing phony about Chuck. Instead he, and his wife Mary, were the indispensable catalogers of the military phonies of America.
Chuck passed away on February 23, of a massive heart attack, while out shooting. (If one has to go…). Life Flight medics were unable to revive him. With him, the honest and honorable veterans of America lost a friend and a spokesman, and the poseurs and frauds lost a relentless scourge. He will be interred, as befits an honorably wounded war veteran and an unsung warrior for veterans' reputations, in Arlington.
It started with Chuck's interest in the Prisoners of War and Missing in Action of the Vietnam War. That was Chuck's war, in which he served as a Marine and earned the Purple Heart for combat wounds. As his own bio on the site puts it:
Chuck Schantag, founder and chairman of the [POW]NETWORK,  served with the Marine Corps, India 3/5 from 1965 through 1968.  He earned a Purple Heart in Vietnam during Tet 68. He and Mary reside in Missouri.
And while he wasn't a POW, he became fascinated with their story. Over time, Chuck and his wife Mary gathered a lot of information about these men; in 1989 they began to make it available to the public. Mary, in fact was, "the archivist and researcher" for the network. But both of them together became indispensable to the veteran community.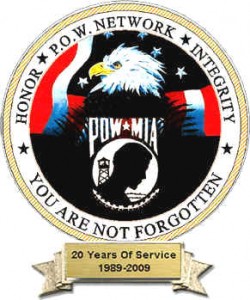 In time, as the Schantags' information about and connection to POWs grew, they discovered the scourge of phony POWs, who vastly outnumber the real ones. And in further time they developed that information, making POWNETWORK a clearing house for information about phonies of all kinds.They called the situation "an epidemic" of frauds and posers, and with the military in the news again (and more respected than ever in middle America) the contagion only spread. The POW Network main site is here; introduction to the "Heroes or Villaims" section is here. Their alphabetical listing of POW posers is in the top part and their generic military poser listing is in the lower part of this page. Every time we look at the site, we find something new — most recent was this page of news updates. There are many hundreds of pages in the phonies section alone. Maybe over a thousand.
These listings live on — and will grow — as one, visible, part of Chuck's legacy.
Chuck and Mary did not do this alone. They had lots of help, but they also encouraged the help — by, for instance, mentoring many other angry vets who were new to poser busting.
A public obituary is here.
A memorial thread at SOCNET is here.
It is a tragedy when a warrior of Chuck's spirit passes. But it should not bring no relief to the phonies and wannabees. Like the Hydra, more spring up to take his place. Chuck Schantag is gone, but his work endures. If you're a poser, isn't this a good time to quit?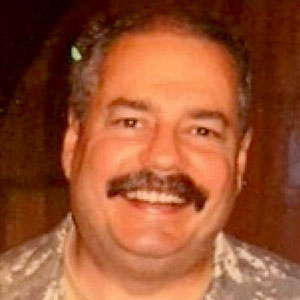 Kevin was a former Special Forces weapons man (MOS 18B, before the 18 series, 11B with Skill Qualification Indicator of S). His focus was on weapons: their history, effects and employment. He started WeaponsMan.com in 2011 and operated it until he passed away in 2017. His work is being preserved here at the request of his family.