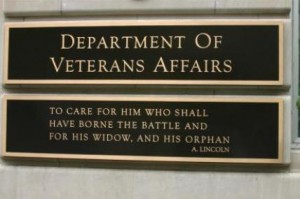 Rick Shinseki is the ineffectual and unsatisfactory Secretary of the Department of Veterans Affairs. He's been in Congress a lot the last couple of weeks, and he's pretty much been a punchbag for both Senators and Congressmen, and both Democrats and Republicans, because of various mis-, mal-, and non-feasance on his watch. So last week was a pretty bad week for ol' Rick.
It isn't the scandals so much as the parade of VA bigs lying about them that has the pols' noses out of joint. It's impossible to list everything the VA has screwed up lately, but here's a few high points.
The VA has a budget of $164 Billion, but can't begin to account for where it all goes. Hang on, you're going to see a couple of the places the money gets spent. Hint: not on veterans.
About $100 million a year, and increasing, goes to paying malpractice settlements and judgments from substandard VA care that leaves vets crippled or dead. This wastage is almost $1 billion over the last 10 years.
Rep David Scott (R-GA) has asked Shinseki to resign (he got the F U) and has asked President Obama to fire him (same reply). After a VA hospital in Scott's Atlanta district bungled three patients to death, the VA leaked that: heads had rolled; a menu of 19 changes had been implemented; and Shinseki had taken personal charge. But it was all bullshit. No one was actually fired (we'll see that again), the VA's own IG found the Atlanta VA Medical Center blew off 12 of the 19 reforms, and Shinseki still has never even visited the place.
VA Undersecretary for Health Dr Robert Petzel last year told the House, in compelled, hostile and truculent testimony, that those responsible for patient deaths had ducked accountability for them by resigning. But Petzel lied. At least one of the doctors who denied cancer patients diagnostic treatments is still being paid his roughly $300k salary. Petzel also lied about what the IG found.
Petzel told Congress:
The IG did not link any deaths to the activity at Atlanta. There were three mental health deaths, but the IG made no comment in their report on the quality of care that was delivered to them or the course of action.
But the IG actually wrote:
We substantiated that staff's failure to 'watch' patients may have contributed to the subject patient's death … Our review also confirmed that facility managers did not provide adequate staff, training, resources, support, or guidance for effective oversight of the contracted MH program.
Which is a direct contradiction.
Inept planning meant a new VA hospital in North Las Vegas, completed in 2012 for over $1 Billion, had a substandard and inadequate emergency room. Tens of millions more are being spent to rebuild and enlarge the two-year-old ER. The VA knew all along it was too small, but figured they could just spend more and fix it later. That's not the only problem with the facility, a model to the VA's Soviet-style central planning: the dialysis center puts patients in blind spots where nurses can't observe them, and a planned long-term-care facility never opened because it's been co-opted for use as administrative offices by the VA's ever-metastasizing bureaucracy. Shinseki had no answers for the lawmakers on the VA hospital.
Shinseki "solved" the problems of Gulf War illnesses — which, to be sure, are often a portmanteau into which activists and veterans throw the normal bad news of the actuarial tables — by packing the Research Advisory Committee on same with yes-men and toadies. That move too has generated bipartisan Congressional backlash.
Congressman Jim Cooper (D-TN) is at odds with Shinseki over a Tennessee VA employee who blew his claims-review job off and didn't even go to work while soaking up $140k in salary. Shinseki promoted the no-show Joe, one Richard Moore, and transferred him to headquarters (which probably increased the mean integrity of the VA's offices in both TN and DC). When the story made the papers, Moore was "suspended," but with pay — in other words, further rewarded with a paid vacation.
So, if they're not managing their basic function of health care worth a damn, what is the VA doing? Bidding on a Department of Defense IT contract, in hopes of turning their supposed expertise into a profit center for the VA. We are not making this up.
Oh, but they want $900 million for this among other IT projects. We're not making that up, either.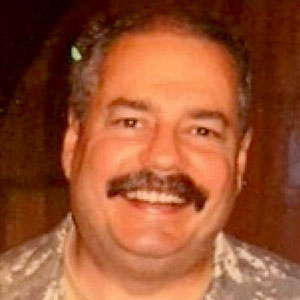 Kevin was a former Special Forces weapons man (MOS 18B, before the 18 series, 11B with Skill Qualification Indicator of S). His focus was on weapons: their history, effects and employment. He started WeaponsMan.com in 2011 and operated it until he passed away in 2017. His work is being preserved here at the request of his family.