We've mentioned before that long before the US decided it needed vehicles that could survive mines (or, technically, whose crews could survive mines — one mine FOOM and anything that came on its own wheels is leaving on something else's). the Rhodesian Army invented, developed, and mastered the concept, on a shoestring budget.
The vehicles were called Mine Ambush Protected or MAPs, and a confusing variety were improvised and made in unit workshops and national steel-working firms from about 1972 to the end of the war.
These vehicles might be entirely lost to history, if not for two things: the cruelty & corruption of the Mugabe regime which produced a global Rhodesian diaspora; and the obsessive-compulsive tendencies of combat-vehicle modelers, who pursue the most minute details with a singlemindedness that Javert himself could only envy.
Between the proud Rhodies, wherever they may fetch up these days, and the fiddly autism-spectrum anoraks who seem to breathe a heady mixture of detail and toluene, plenty of information about Rhodesian vehicles is at hand (and more is emerging regularly).
The best place to begin is wargamer John Wynne Hopkins's page. He has done an intensive study of these vehicles.
The Problem
This photo illustrates the problem: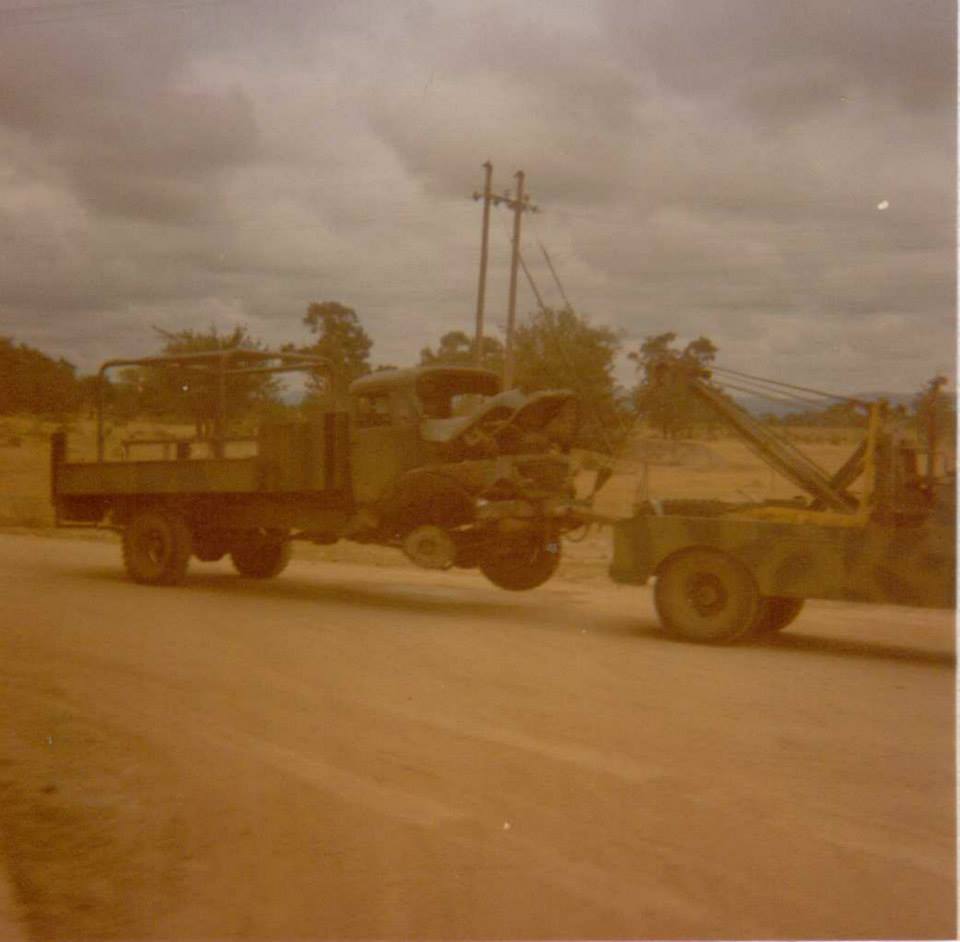 The slick-sided Mercedes 4.5 ton truck hit a land mine enroute out, and is being towed back to base. Hopkins (from whom we light-fingered the photo) explains that this is a convoy of 5 Independent Company, Rhodesian African Rifles, enroute back from a trip in support of the elections for the brief (and internationally unrecognized) compromise Zimbabwe-Rhodesia government in January 1979. Their efforts were futile: American President Jimmy Carter and British Foreign Minister Lord Carrington had agreed to support only "one man, one vote, one time" elections as demanded by the nominally Communist kleptocrats who led the two guerrilla movements.
5 Indep Coy RAR convoy forms up at Derowa Mine for 'Muzorewa' elections Jan 1979. … Unfortunately, one of these pookies [mine countermeasures vehicle — Ed.] could not be spared on the journey out, with the result that the 45 seen being towed hit a mine (2nd in the convoy), as did a mobile surgical unit second from back. No casualties, thank goodness, although the driver of the 45 was severely shaken – the anti-mine armour had only been fitted the day before to an almost new vehicle.
Of course the driver was shaken! The mine went off right in front of him (vehicles in Rhodesia were right-hand drive).
Anti-mine armor on vehicle chassis or floorboards was an interim step; the definitive Rhodesian vehicles were full MAPs, but there were never enough to eliminate the use of slick trucks.
There are basically two classes of Rhodesian MAPs: transport/utility vehicles, and mine-clearing vehicles.
Mine Protected Transports
As you might expect from the improvisational, highly decentralized Rhodesian Army, a wide variety of vehicles were made, with some of the more exotic and lower-density ones appearing in elite forces' motor pools.
We despaired of ever sorting these out, but Don Blevin came to our rescue (via Hopkins) with a great chart of the main variants, based on the three chassis they were produced on: the Nissan 2-ton commercial truck, the Mercedes 4.5 ton, and the Mercedes 2.5 ton Unimog.
This chart makes it look nice and neat. It wasn't, though, because there were modifications and special purpose vehicles like weapons carriers and wreckers. Here's some more Mercedes variants (same source):
And if you have a hard time keeping the Mercedes family straight, wait till you check out the utility Unimogs.
As you've seen from the initial image, a truck could take a TM-46 hit and still be survivable — it was luck of the draw based on where the blast took the vehicle. The truck in that picture was probably soon repaired and back in the field.
Mine Countermeasures Vehicles
If the Navy can use minesweepers, why can't the Army? That simple question lay at the moment of conception of the Pookie, the principal Rhodie mine countermeasures vehicle. (There were others, built on the same principle.
There were never enough to keep earthen roads open, so vehicles ran in convoys — another lift from naval experience). The Pookie's equivalent of a naval minesweeper's nonmagnetic hull was its very low ground pressure, too low to trigger an AT mine. It could trigger anti-personnel mines, and anti-tampering devices attached to the secondary fuze wells on AT mines.
Between 1972 and 1980, it is estimated that more than 600 people were killed and thousands more injured by landmines on hundred of kilometres of roads and runways in Rhodesia. The toll would have been much higher but for the invention of Pookie, a small detection vehicle designed to travel ahead of military and civilian convoys and light enough not to detonate anti-tank mines.

Pookie, originally designed and developed by Ernest Konschel, an engineer and farmer from Rhodesia, was constructed on a lightweight chassis and carried a one-person armour-plated cab. The cab had a V-shaped undercarriage designed to deflect any blast away from the driver and to combat centre blast mines. The wheels were positioned some distance from the cab, again to protect the driver in the event of detonation by offsetting the seat of explosion, and they were housed in Formula One racing tires, apparently bought in bulk from the South African Grand Prix. Wide with low pressure, they exert a minimum ground force. The vehicle was propelled by an engine from a Volkswagen Beetle that was capable of taking Pookie to mine detection speeds of up to 60 kilometres per hour. Two drop-arm detectors were mounted left and right and equipped with a detection system that bounced magnetic waves into the ground as well as an acoustic signal to indicate metal.

On first trials, Pookie detected every metallic mine and went on to prove itself both reliable and safe. Even though Pookies did detonate anti-personnel mines and several booby-trapped anti-tank mines in action with the Rhodesian army, this was only at the cost of new wheels and rim replacements, but no serious human casualty.
Only one Pookie operator lost his life during the vehicle's long service. His tiny cab was hit by a lucky RPG-7 shot, and his number was up. Pookies shrugged off small arms, and a tank mine detonation only disabled the vehicle, blowing off one or more sacrificial wheels, but the operator survived — shaken and temporarily deaf, usually. None of the Pookies ever ditecyly tripped a TM-46, the Soviet anti-tank mine that was the Rhodesian terrorists' primary weapon, but they did .
The initial detector used coils that were contained in long cylinders that could be lowered parallel to the surface of the road, or raised for transport.
The Pookie Today
The source of the above quote was this feature in a counter-mining journal by Willie Lawrence, which goes into detail about how wartime Pookies have been rehabbed and updated with ground-penetrating radar for detecting the improved (if that's the word) anti-magnetic mines that international mine-clearing groups are dealing with today.
And the concept has been extended today with countermine vehicles like the Meerkat (caution, many spammy popups at that link). But the Pookie stands out as an example of brilliant simplicity, enabled as much as its designers were restricted by the fact that the Rhodesian Army had no choice but to run lean and on a shoestring.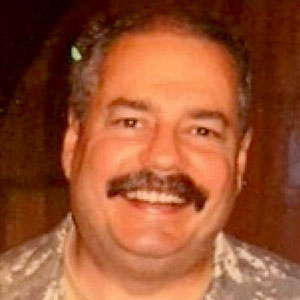 Kevin was a former Special Forces weapons man (MOS 18B, before the 18 series, 11B with Skill Qualification Indicator of S). His focus was on weapons: their history, effects and employment. He started WeaponsMan.com in 2011 and operated it until he passed away in 2017. His work is being preserved here at the request of his family.