Long after the XM177s were gone, and before we got the first weapon called an M4 (which had a fixed, M16A2-style, carrying handle) there were "M16A1 Carbines" and "M16A2 Carbines." These weapons were made for export and for very limited US military markets — mostly for special operations "mobs for jobs". To see one today is pretty rare. To see one professionally cut away is rarer. So you can see one in this post, or at least, its upper.
You can also go to the source: GunBroker, where you can actually buy it, if it's worth $1,200 to you (or more if the bids get rolling).
For you cheapskates who won't buy this, or impoverished taxpayers who can't buy this, you can at least look at these pictures and perhaps use them when you instruct on this weapon. There are more pictures at the link, also.
The gun appears to have been of circa-1970 manufacture; one interesting feature is a 1960s-vintage C MP B marked barrel. That's one of the early Chrome Bore barrels; the barrel marking was changed to C MP CHROME BORE in the early 1970s. A C MP B marked 14.5″ barrel is quite a rarity these days, compared to the later C MP CHROME BORE variety. (Even rarer is the mid-sixties C MP C marking, which indicates a chromed chamber, but a non-chromed bore).
Ironically, the early M16 parts, once unloved orphans as Class III owners, police departments, and private collectors updated their arms, are now hunted by an obsessive legion of retro-heads. But they're no good to anyone if they're cut away.
Unless you're one of the minority who has a use for a cutaway curiosity piece, new to you.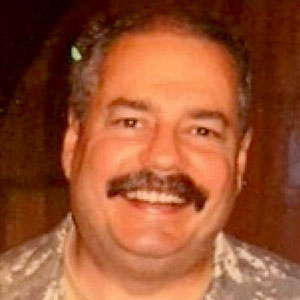 Kevin was a former Special Forces weapons man (MOS 18B, before the 18 series, 11B with Skill Qualification Indicator of S). His focus was on weapons: their history, effects and employment. He started WeaponsMan.com in 2011 and operated it until he passed away in 2017. His work is being preserved here at the request of his family.