Police work around the world: Dateline Austria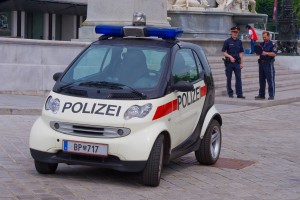 Sometimes you have to think what a Chicago or Detroit cop goes through, and then compare it to this:
VIENNA (AP) – Austrian police and firefighters have taken on the role of urban cowboys in a two-day round-up of a herd of cattle that broke out of a fenced-off pasture and decided to go into town.

A police statement says the 43 steers defied attempts by police and volunteer firefighters to recapture them after wandering off Thursday and heading toward the Upper Austrian town of Freistadt. After being chased away from the railway station, they endangered motorists by stampeding onto a two-lane highway before running into a town suburb.
via Austrian police chase herd of cattle through town – wistv.com – Columbia, South Carolina |.
The Austrian cops chasing cows, unlike their American urban counterparts chasing felons, probably can count on the backing of their superiors….
But they still can improve their results. As of the time of the AP story, 18 of the cattle were still at large. The "round up the usual suspects" jokes write themselves!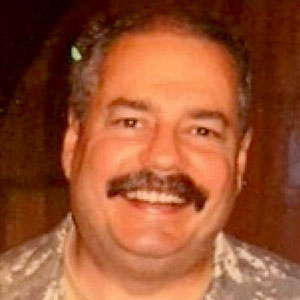 Kevin was a former Special Forces weapons man (MOS 18B, before the 18 series, 11B with Skill Qualification Indicator of S). His focus was on weapons: their history, effects and employment. He started WeaponsMan.com in 2011 and operated it until he passed away in 2017. His work is being preserved here at the request of his family.