When Guns are Outlawed, Only Outlaws will have Trash Bags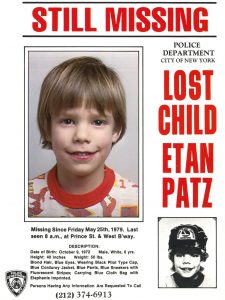 Since 1980, Pedro Hernandez, now 56, has been confessing to the 25 May 1979 rape and strangulation/suffocation murder of a 6-year-old boy named Etan Patz. He's confessed to throwing the child's body away in a dumpster (the kid, the first ever to adorn a milk carton, was never found). Hernandez had the means, motive and opportunity.
He's already been tried once (one holdout for acquittal hung the jury). And now he's on trial again, in New York, where guns are outlawed. Outlawed or not, Hernandez didn't need one; he just used the strength differential between a man and a boy.
His attorney, the sort of man who wants predators to walk, has done a fine job of banging on the table, but the sands are running through the hourglass for Hernandez. The case goes to the jury today in New York.
In 2012, cops received a tip that led them to Hernandez, who at the time of Patz's disappearance worked at a bodega next to the bus stop.

Hernandez confessed to enticing Patz into the store's basement with the promise of a soda and then strangling him to the point of near death.

Hernandez admits that he put Patz's still breathing body into a plastic bag then into a produce box before dumping it in an alley less than two blocks away.

[Prosecutor Joan] Illuzzi-Orbon played a montage of seven of the defendant's videotaped confessions to police, prosecutors and psychiatric experts since his 2012 arrest.

The same year Etan disappeared, he told a church group he had killed a boy in New York.

"It's hard to explain away 30 years of confessions," the prosecutor said.
via Accused Etan Patz killer likely sexually assaulted him: lawyers | New York Post.
Nonetheless, Hernandez's enabler attorney, Harvey Fishbein (related to Ninety-Nine Fishbein, perhaps?) argues that Hernandez is so stupid, that the police convinced him he murdered Etan Patz. From there, apparently, Hernandez went on to convince others, as People magazine noted between his trials:
Hernandez bragged about his alleged crime

According to investigators, Hernandez reportedly began telling his relatives about how he had murdered a child in 1981. The story became a rumor that was shared for years among his family members.

Hernandez was apprehended after police conducted interviews with his ex-wife and his sister. His ex-wife claimed she had once found a torn piece of a missing poster with Etan's face inside a shoebox belonging to her husband. She also told authorities her ex had boasted about strangling someone in New York.

Police began investigating Hernandez after receiving a tip from his brother-in-law

According to court records, it was Hernandez's brother-in-law, Jose Lopez, who initially tipped off police to his possible involvement in Patz's disappearance and murder. Lopez had called police in 2004 with information about Hernandez's criminal claims, and then came forward again in 2012.
But Fishbein says that Hernandez is crazy and stupid — IQ 67 stupid.
Is it really Hernandez that he thinks is stupid?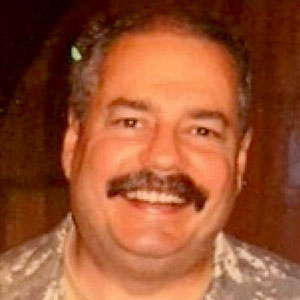 Kevin was a former Special Forces weapons man (MOS 18B, before the 18 series, 11B with Skill Qualification Indicator of S). His focus was on weapons: their history, effects and employment. He started WeaponsMan.com in 2011 and operated it until he passed away in 2017. His work is being preserved here at the request of his family.