La Morte de Castro, Leadership Reactions
Fidel Castro kicked the bucket over the weekend. Rather than tell you what we think, we'll tell you what others think:
Justin Trudeau, Princeling of Canada (whose father used to mumble because his mouth was so full of Castro):
It is with deep sorrow that I learned today of the death of Cuba's longest serving President.

Fidel Castro was a larger than life leader who served his people for almost half a century. A legendary revolutionary and orator, Mr. Castro made significant improvements to the education and healthcare of his island nation.

While a controversial figure, both Mr. Castro's supporters and detractors recognized his tremendous dedication and love for the Cuban people who had a deep and lasting affection for "el Comandante".

I know my father was very proud to call him a friend and I had the opportunity to meet Fidel when my father passed away. It was also a real honour to meet his three sons and his brother President Raúl Castro during my recent visit to Cuba.

On behalf of all Canadians, Sophie and I offer our deepest condolences to the family, friends and many, many supporters of Mr. Castro. We join the people of Cuba today in mourning the loss of this remarkable leader.
Hmmm. All Canadians, eh? Served his people, eh?
This name may not ring a bell, but he's the guy the cartels let pretend he's running Mexico:
Fidel Castro fue un amigo de México, promotor de una relación bilateral basada en el respeto, el diálogo y la solidaridad.

— Enrique Peña Nieto (@EPN) November 26, 2016
"Fidel Castro was a friend of Mexico, promoter of bilateral relations based on respect, dialogue and solidarity." That was actually one of the less adoring ones.
And the one by President Obama was not as bad as Trudeau's.

And Secretary of State Kerry's was neutral… almost diplomatic, as if some career foreign service officer wrote it for him:
We extend our condolences to the Cuban people today as they mourn the passing of Fidel Castro. Over more than half a century, he played an outsized role in their lives, and he influenced the direction of regional, even global affairs.

As our two countries continue to move forward on the process of normalization — restoring the economic, diplomatic and cultural ties severed by a troubled past — we do so in a spirit of friendship and with an earnest desire not to ignore history but to write a new and better future for our two peoples.

The United States reaffirms its support for deepening our engagement with the Cuban people now and in coming years.
And the winner of the Castro Rumpswab Contest is… no contest. Justin Trudeau. C'mon, is this the best the country that produced Wayne Freakin' Gretzky can do?
Not everybody was gushing with love for the syphilitic old Commie. Politicians as diverse as President-elect Trump and House Minority Leader Nancy Pelosi (D-CA) issued statements critical of the hero of badly educated professors everywhere, and those American politicians of Cuban descent were especially scathing.
And Castro's brother in superannuated dictatorship? Nothing but crickets from Robert Mugabe.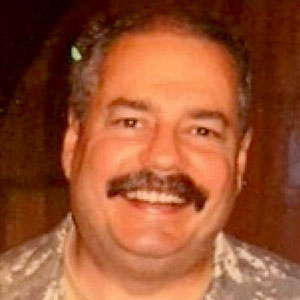 Kevin was a former Special Forces weapons man (MOS 18B, before the 18 series, 11B with Skill Qualification Indicator of S). His focus was on weapons: their history, effects and employment. He started WeaponsMan.com in 2011 and operated it until he passed away in 2017. His work is being preserved here at the request of his family.