Small Town Police Work (aka From the Blotter)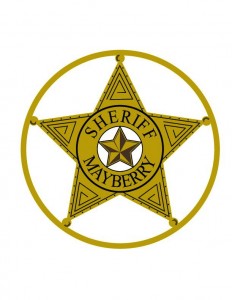 Before you think your career in law enforcement will be like Dragnet, Adam-12, CHiPs, or maybe The Wire, you should spend some time talking to local cops. However, when they hear you dream of being a cop, they will tell you tall tales (when the outburst of laughter ends).
So a way to, as we used to say in the Army, "G2 the Course" a little bit, it's hard to beat the local blotter, which is probably published in your local paper, to see what cops really do.
In our little part of the globe, it's a lot more Mayberry than SWAT.
Little Town Blotter
Nov. 26.

11:33 a.m.: Investigated a past-tense burglary at the Rye Parsonage.

5:40 p.m.: Responded to Sagamore Road for a minor crash, no injuries.

10:56 p.m.: Responded to Pioneer Road for a minor crash, no injuries.

11:40 p.m.: Arrested a 16-year-old on the charges of conduct after an accident, reckless operation, possession of drugs in a motor vehicle and possession and use of tobacco products by a minor.

Nov. 27

6:15 p.m.: Responded to Washington Road, at Lang Road for a minor crash.

11:29 p.m.: Responded to Love Lane for a tree down in the road.

Nov. 28

3:09 a.m.: Assisted the Fire Department on Carbee Drive.

10:40 p.m.: Arrested Amber R. Sunday, 24, 198 Main St., No. 2, Epping, on a bench warrant and on the charges of driving after revocation or suspension and speeding.

Nov. 29

2:25 p.m.: Responded to Grove Road for wires down.

3:47 p.m.: Assisted the Fire Department on Washington Road.

9:10 pm.: Checked the area of Perkins Road and Central Road for a report of shots fired. Nothing was found.
Big City (pop. 28k) Blotter
Dec. 12.

6:44 a.m.: Investigated a report of criminal mischief on Ladd Street.

7:15 a.m.: Responded to Market Square for a report of solicitation. The person was moved on.

10:28 p.m.: Caller reports the theft of two packages delivered by UPS to to a Coakley Road residence.

10:38 p.m.: Took a report of harrassment from a resident of Rockland Street.
Across the River in Maine Blotter
Dec. 2.

12:45 p.m.: A resident of Beech Ridge Road reported someone hacked into her email and hijacked her accounts.

3:18 p.m.: Resident of Cider Hill Road reports a weathervane on her roof that has been there for 50 years had been stolen.

9:25 p.m.: Caller reported that he left his phone at the Union Bluff and wanted to know the best way to get it back.

9:41 p.m.: Driver warned for operating one way in the wrong direction on the Spur Road.

Dec. 4.

3:17 p.m.: Large male cat, gray with white chest and paws, reported missing from Eldridge Road.

8:18 p.m.: Minor driver stopped on Long Beach Avenue and warned for expired registration, speeding, operating with suspended registration. Officer told her to have her parents call him when she gets home.

Dec. 5.

12:34 a.m.: Following a motor vehicle stop on Route 1, Eric Ferrand, 29, 801 Route 1, York, was summonsed on charges of violating conditions of release and operating while license is suspended or revoked.

6:12 a.m.: Police fielded a call, the fourth that week, from a woman who said people are creating rumors about her. An officer is working on the case and has contacted adult protective services.
As you see, there's crime, but it's small-time. (The stolen weathervane, for example, has already been converted into cash, and then drugs. If it was brass or bronze, an unscrupulous metal dealer — is there any other kind? — bought it).
There's a lot more of the vague complaints of harassment, neighbor boundary disputes, and things like the last sample in the Maine department, mentally ill people wasting cops' time.
The Maine department also found a cat, but it was apparently not the one reported absent by another family — it was found in a barn and taken to a shelter.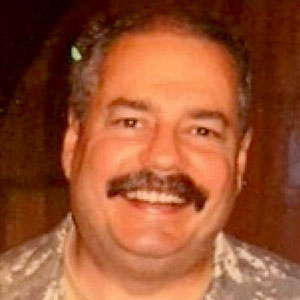 Kevin was a former Special Forces weapons man (MOS 18B, before the 18 series, 11B with Skill Qualification Indicator of S). His focus was on weapons: their history, effects and employment. He started WeaponsMan.com in 2011 and operated it until he passed away in 2017. His work is being preserved here at the request of his family.