Again, these show nothing like scientific testing, and they seem to be hard to make anything out, whether that's deliberate or accidental, we can't say.
Sound suppression:
Flash suppression, night firing:
Conclusion: these promo videos are not significant. Compare the "night test" video to Andrew Tuohy's flash suppressor tests at Vuurwapen Blog (which seem to have lost their photos, but the links to the narratives still live).
There is a site that purports to test silencers independently, Silencer Research, but it does not seem to have been active in several years, and Silencer Tests, which was tied to one vendor (AAC?), is paws up.
James, for his part, has both yellowbellied out of a comparison test with Liberty (suggesting that even he knows the Aero-Sonic deflated football is a failure and a fraud designed to scam money off novices with false claims), and doubled down on social media claims of the vaporware gadget's performanc, with (of course) extra self-promotion and empty boasting:
I've never been much of a follower, and I rarely ask for permission. Never half-ass anything… We gave #ShotShow2015 attendees a peek inside the #JJFU Aero-Sonic sound suppressor. I think most were very surprised at the thought and science behind it. I totally lied about the decibel rating…Its actually way lower..
At Silencer Talk, this vaporware suppressor has been the subject of discussion (and derision) since 2013. Some of the unkind comments in this long-running thread include:
. I find it absolutely laughable that a man who popularized the phrase 'Cake Decorator' when describing other bike builders that merely hung superfluous crap off a bike checks in with the absolute dogsh*t he has put out.
The Aero-Sonic suppressor looks like a vibrator for a horse.
I actually had customers asking me why my 30cal suppressor is rated at 135db on a 12″ Ar 5.56 if his were 78db.
His suppressor likely fell off the desk and is stuck between his time travel machine and the other machine that turns straw into gold.
Now look at what sort of bikes JJ and WCC usually makes. You can buy 20 year old production bikes that will outperform those pig-iron hogs in every aspect except the ability to make you look like a poser with more money than sense.

He's marketing to the dolt who has no taste or idea what he's buying community, not the well-heeled 'collector' community.

He … turned a perfectly good BAR into a cross between mall ninja porn and a lowrider from the barrio.

He's a flatbill dumbass that wandered *way* out of his area of expertise.

the March Hare is going to show me his 105 Db. metered suppressor for my .50 Barrett.
Jesse is putting car muffler and manifold technologies into a firearm silencer. It doesn't work.
His shop should be called "Pimp my Gat".
As pointed out in the comments to our post on the Aero-Sonic Deflated Football, "You Can Tell He's Lyin', 'Cause His Lips Are Movin'," when asked to put up or shut up, Jesse James made sissy-boy excuses and then sniveled away into the arms of the clueless posers that are his fans.
The guy's a thoroughgoing phony, and his designs are styled-not-engineered rubbish, and buying one is like putting on a sandwich board saying, "I'm a Bigger Dumbass Than Jesse James," and that's putting yourself out way on the tail of the dumbass distribution bell curve.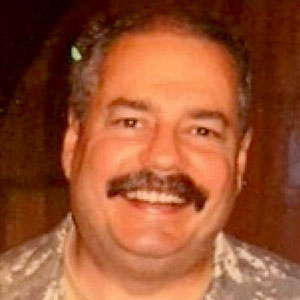 Kevin was a former Special Forces weapons man (MOS 18B, before the 18 series, 11B with Skill Qualification Indicator of S). His focus was on weapons: their history, effects and employment. He started WeaponsMan.com in 2011 and operated it until he passed away in 2017. His work is being preserved here at the request of his family.